California Cannabis Trade Groups Unite as Legal Sales Expected to Hit $3.7B
Friday, July 27, 2018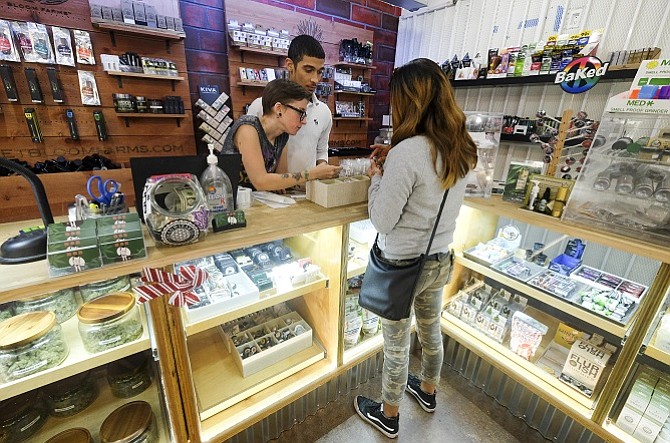 Two marijuana-related business associations in northern and southern California have united to provide a stronger political voice in what they say is the world's largest cannabis market.
The downtown Los Angeles-based Southern California Coalition and the California Growers Association in Sacramento announced July 27 they would join forces to form the CalGrowers-SoCal Coalition Collaboration with 1,600 total members. The headquarters of the new trade group wasn't announced.
"Regardless of cultural differences with the industry, our members work in an ecosystem that requires us to come together, so we are able to amplify our voice and raise red flags when regulations are harmful to patients, consumers, businesses or lack common sense," said Hezekiah Allen, executive director of cannabis trade group California Growers Association, in a statement.
"This collaboration will help ensure our voice is heard no matter if decision-makers are at the state, county or local level."
The CalGrowers-SoCal Coalition includes more than 1,000 marijuana growers and cultivators and more than 600 retailers, manufacturers, lab testers, distributors, delivery services and other pot-related businesses.
Recreational sales of cannabis began Jan. 1 in California. Sales of cannabis statewide were expected to hit $3.7 billion by the end of the year, according to cannabis industry research firm BDS Analytics, with sales expected to reach $5.1 billion in 2019.
Analysts at Cowen & Co. have reportedly forecasted the nation's legal cannabis industry could reach $50 billion by 2026, with California accounting for about $25 billion of that market, according to CFN Media Group.
Dana Bartholomew can be reached at dbartholomew@labusinessjournal.com. Follow him on Twitter @_DanaBart.
For reprint and licensing requests for this article, CLICK HERE.