Los Angeles Business Journal Women's Council: Why an NBA Team Is Taking On Gender Equality
Friday, July 6, 2018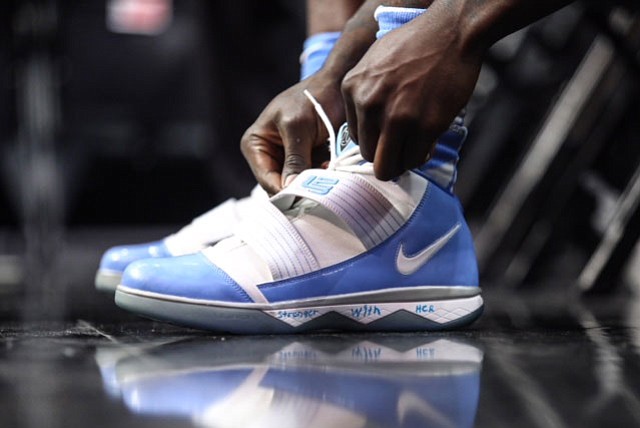 Earlier this year, a first-of-its-kind partnership for a professional men's sports team was unveiled. The L.A. Clippers partnered with a female-first brand, Bumble, in a joint mission to advance gender equality.
Immediately following the announcement, the outpouring of support received has made it clear that this was long overdue.
Following the Clippers game that night, thousands of fans with different backgrounds and perspectives stood side-by-side at STAPLES Center, united in a common goal and showing their support for the women in their lives – and that was just the beginning.
PARTNERING FOR CHANGE
Diversity – including diversity of thought, race, background and gender – allows organizations to reach the highest levels of success. It is with pride that the Clippers can say they are one of the most progressive organizations in sports today with a commitment to making a positive difference.
That's why the Clippers decided to partner with Bumble, the popular, female-first social networking app. The team wholeheartedly supports gender equality and recognizes the value of different perspectives in the workplace. The Clippers organization has the largest female leadership team in the NBA and is proud to do its part to encourage women to reach their highest career potential. Women should be strong, confident and willing to go after what they want – something Bumble believes in as well.
Together, the Clippers and Bumble are leveraging their influence, resources and commitment to diversity in their respective industries to help women advance in the workplace. A goal is to emphasize that gender equality is essential to any organization and this partnership provides a platform that will inspire communities to value female-driven decision-making in personal and professional situations, and ultimately inspire the next generation of women leaders.
The objective is to provide education, events, tools and resources, expanding female-focused programming together and launching initiatives specifically geared to inspire women and girls. The Clippers hope it serves as a catalyst for communities to identify specific ways they can participate.
The Clippers are proud of this partnership with a forward-thinking organization that also wants to use their resources to make a positive impact.
THE EMPOWERMENT BADGE
The Clippers have been very purposeful in the way they have talked about their relationship with Bumble. The Clippers organization so admires Bumble and its approach to breaking down antiquated gender stereotypes.
When the Clippers began reviewing potential candidates for its first-ever jersey partner, they had many different opportunities, but realized they should do more than just put a company logo on the uniforms. The focus was on identifying a brand that aligned with Clipper values, and one that the team's athletes could wear proudly. For the Clippers, the Bumble logo on players' jerseys isn't a jersey patch – it's an Empowerment Badge. Something worn with pride and a representation of something much bigger.
Prev Next
For reprint and licensing requests for this article, CLICK HERE.