Economic Forecast & Trends 2018: Tax Reform - International Planning Considerations
Custom Content by the Los Angeles Business Journal
Monday, January 29, 2018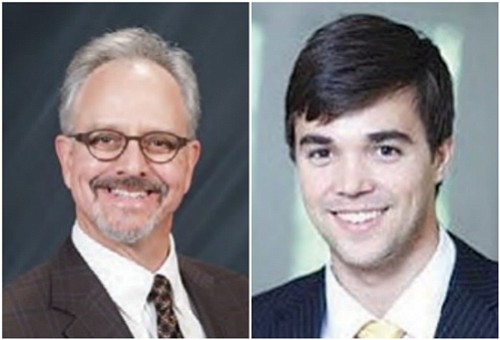 US Tax reform brought significant changes to how the US taxes income. As taxpayers start to digest the full range of the consequences of the new tax law, intended and unintended, here are a few high level considerations for international tax planning. Most provisions are effective for tax periods beginning on or after January 1, 2018. However, section 965 repatriation tax applies to the last taxable year beginning before January 1, 2018, which means the 2017 calendar year for most taxpayers.
In a major policy change, the Tax Cuts and Jobs Act replaces the long-standing worldwide tax regime for US corporate taxpayers with a limited territorial tax regime. Under the previous worldwide tax regime, US corporate shareholders claimed a foreign tax credit as the primary mechanism for alleviating double taxation of foreign subsidiaries' earnings. Under the new territorial regime, corporate shareholders are entitled to a 100% dividend received deduction to alleviate double taxation of foreign subsidiaries' earnings, resulting effectively in a US tax exemption for dividends received.
However, first, taxpayers are subject to the section 965 tax on previously untaxed foreign earnings. The section 965 tax is non-elective – any US shareholder (including an individual), of a specified foreign corporation is subject to the tax regardless of whether foreign earnings are repatriated (paid as dividends). The tax is imposed on previously untaxed post-1986 earnings and profits of specified foreign corporations. The tax rate is 15.5% for foreign earnings invested in cash and cash equivalents, and 8% for earnings allocable to non-cash assets. A reduced foreign tax credit is available to corporate shareholders. Taxpayers need to ensure that their earnings and profits and tax pool computations are accurate and consistent with new repatriation rules in section 965. The correct calculation and application of earnings deficits and allocation of earnings to non-cash assets present opportunities to minimize tax liability. These calculations differ from what taxpayers have done in the past, which means additional effort is likely to prepare the required calculations for the 2017 year.
The repatriation tax is reportable in 2017 US income tax returns. Generally, taxpayers may elect to remit payment in eight annual installments. The first installment, equal to 8% of the total, is due on or before the original filing due date (April 15, 2018 for corporate taxpayers). Shareholders of S corporations may elect to defer payment until there is a "triggering event," which includes the sale or cessation of the business or termination of the S election.
Prev Next
For reprint and licensing requests for this article, CLICK HERE.