Daughters' Dominion
Do businesses get boost from '& Daughters' moniker?
Friday, December 21, 2018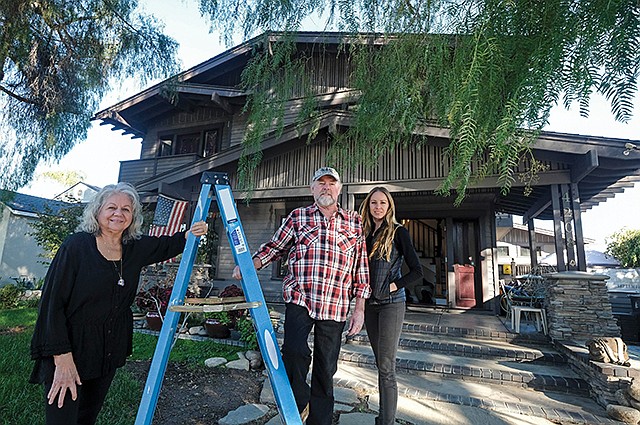 It's rare and may even seem a bit antiquated for a family-owned business to call out its second generation, "& Sons," in the company name.
But a twist on that nomenclature, "& Daughters," is helping some Los Angeles companies stand out from the crowd.
Jay Jurisich, chief executive and creative director of Zinzin Group Inc., a Berkeley-based naming agency, believes "& Sons" is too dated for young startups and perhaps smacks of unwelcome sexism and paternalism in the #MeToo era.
"There might still be companies that adopt an "& Sons" naming strategy, but it would likely be done with ironic or otherwise intentionally faux nostalgic intent," Jurisich said in an email.
While "& Sons" may be going away, "& Daughters" could have more staying power.
Raised by women
Several companies in greater Los Angeles proudly include "& Daughters" in their company names: Vils & Daughters Construction Supply Inc. in Long Beach, Jack & Daughters Wholesale Stores in downtown's Fashion District, and Nordhagen and Daughters Exterminating Co. Inc. in Valencia.
The Vils family, as well as the current owner of Jack & Daughters, Tibby Grunfeld, said "& Daughters" has been a business boon.
At Vils & Daughters, matriarch Irma Vils, 69, owns the company, and her husband, Mike, 72, serves as chief executive. Daughter Kristin Vils, 35, serves as account manager, and her sister Katie Wiggins, 32, is involved in company management long distance from her home in Elko, Nev.
Founded in 2013, the business operates from the family's home in Long Beach. It grosses an average of $1 million per year and has most recently been involved in projects at the Ports of Long Beach and Los Angeles.
Mike Vils said he supports the family's strong women. "I was raised by women," he said. "My dad left; I had no uncles; I had all daughters. It's important to me. I'm proud to be a father of daughters."
Kristin and her mother said they have learned to hold their own in construction, which is still a boys' club. Kristin joked that having a family name on the company in a close-knit community helps business but only as long as you maintain a good reputation.
Alyssa Weinberger, senior managing director of Lido Advisors wealth management firm in Century City who has a special interest in the family office, said that although the number of daughters who are active in family businesses is growing along with the number of women in the general workforce, such growth is not reflected in company names, which are trending away from family names in general.
For reprint and licensing requests for this article, CLICK HERE.
Prev Next