Fashion & Beauty Awards: WINNER - Brand of the Year
Custom Content by the Los Angeles Business Journal
Wednesday, December 12, 2018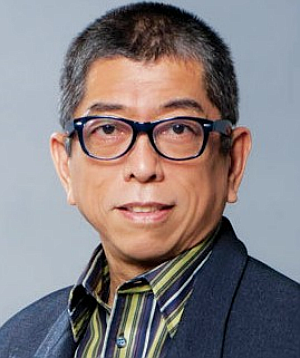 TADASHI SHOJI
TADASHI SHOJI & ASSOCIATES, INC.
Tadashi Shoji is an American fashion designer. He is the head designer for his company, Tadashi Shoji. Born and raised in Sendai, Japan, he began painting and drawing at a young age. A fortuitous meeting at a Tokyo art gallery led to a position assisting Japan's leading contemporary artist, Jiro Takamatsu. Shoji worked for three years in Takamatsu's studio making conceptual art. Sensing the political unrest brewing in Japan and encouraged by opportunity abroad, he moved to the United States where he discovered fashion design. He went on to work with famed costume designer Bill Whitten, followed by the iconic Richard Blackwell. Shoji later set out on his own, launching his namesake label in 1982. With his intellect as an artist and his acumen for business, he pioneered a new category of eveningwear. He paired stretch fabrics with fluid silhouettes and combined couture dressmaking techniques with skillful engineering, making it possible for pieces to be mass-produced—and accessible.
Tadashi Shoji is emerging as a leading lifestyle brand among consumers. His collections grace the New York Fashion Week runways each season and his internationally acclaimed brand continues to thrive. In addition to successful ready-to-wear and kid's collections, the brand offers shapewear, intimates, leather handbags, and fragrance. The brand's recently debuted affordable luxury bridal collection is swiftly gaining popularity for both its versatility and rich assortment of pieces. Women worldwide seek out Tadashi Shoji's new designs for their impeccable fit, trademark ease, and modern sense of femininity. The brand is carried in over 700 major department and specialty stores worldwide, with signature boutiques in the United States, China, and the Middle East.
For reprint and licensing requests for this article, CLICK HERE.