Station Owners Face Biz Woes
Media: iHeart, Entercom struggle; local stations ok
Friday, December 7, 2018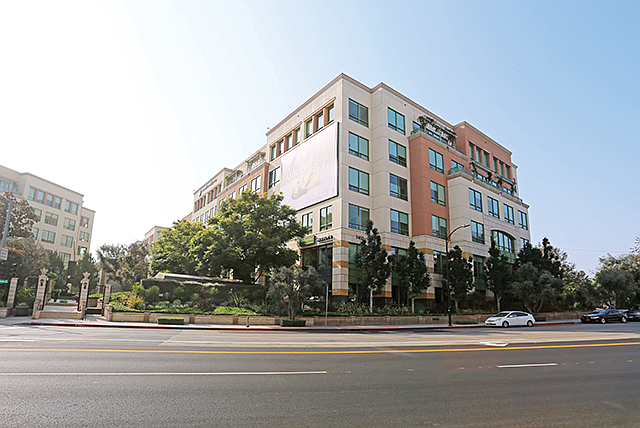 The fate of Los Angeles' radio airwaves is being hammered out thousands of miles away from here.
San Antonio-based iHeartMedia Inc. and Philadelphia's Entercom Communications Corp. together own eight of the top 10 radio stations in L.A., and both companies are on shaky financial footing.
IHeart has been mired in Chapter 11 bankruptcy proceedings in a Texas courtroom since March. And Entercom, which acquired CBS Radio Inc. last year for about $1 billion in stock, has seen its revenue and share price decline since the deal.
"The five-million-dollar question," for the Los Angeles media market, is whether either company's financial troubles triggers it to sell off stations, said Adam Jacobson, of the Radio & Television Business Report trade publication.
If either company were to shed one or more of its local stations, that could reduce the number of radio choices in the L.A. market, home to the nation's second-largest population of listeners, many of whom spend hours in their cars each day. Alternatively, a sell-off might present an opening for locally based content providers to bring more unique programming to the airwaves.
For now, both companies say they have no plans to sell stations.
IHeart's holdings include KOST-FM (103.5), KBIG-FM (104.3), and KIIS-FM (102.7), the No. 2, No. 3, and No. 4 most-listened-to Los Angeles radio stations, according to the Business Journal's 2018 list of radio stations (see page 9). The list is based on October 2018 Nielsen rankings. IHeart also owns No. 8-ranked KFI-AM (640) and KRRL-FM (92.3), which tied for the No. 9 highest-rated station.
Entercom owns 1980s oldies station KRTH-FM (101.1), the most listened to channel on the local radio waves, as well as KTWV-FM (94.7), which tied for No. 4, and KCBS-FM (93.1), No. 6 on the ratings list.
Globally, iHeart owns 850 stations, and Entercom owns 235.
Both companies have taken advantage of their scale in L.A., operating shared studios and office spaces – iHeart's in Burbank and Entercom's in Mid-Wilshire.
iHeart bankruptcy
The genesis of iHeart's current financial troubles came a decade ago. Private equity investors Thomas H. Lee Partners and Bain Capital in 2008 bought a controlling stake in iHeart and saddled the company with billions of dollars of debt.
When the Great Recession hit, iHeart faced "a liquidity crunch," said Jerrold Bregman, a bankruptcy attorney at Brutzkus Gubner. The company couldn't unload its debt, instead accumulating mounting interest on the debt, Bregman said.
Prev Next
For reprint and licensing requests for this article, CLICK HERE.