Catasys Thrives on Data Dives
Health Care: Firm helps providers lower costs
Friday, December 7, 2018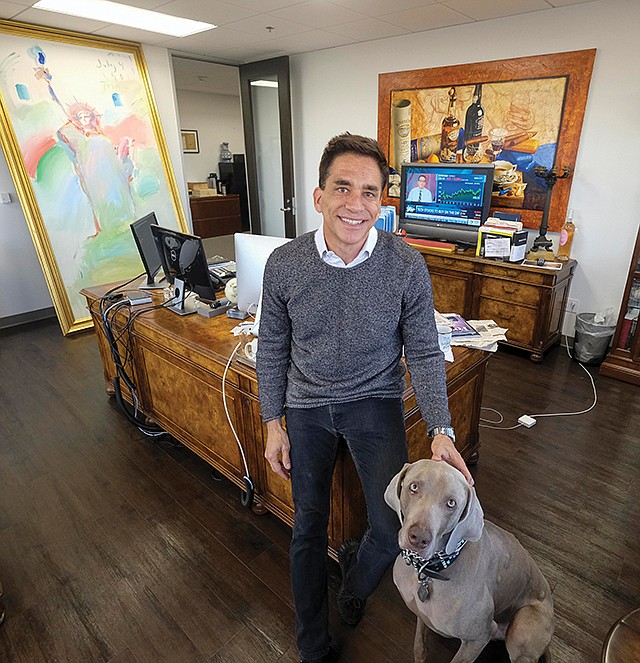 Catasys Inc. is thriving by finding people who don't want what the company sells.
The Brentwood-based health tech company, which administers behavioral health programs, has doubled its earnings this year by pinpointing patients inclined to avoid the type of care it provides.
"It was illogical, counterintuitive, to create a product – and even crazier, build a company – around a product that the consumer doesn't want," said Catasys founder Terren Peizer, its chairman and chief executive. "Getting them into our 52-week patient program is our secret sauce."
The 14-year-old firm employs artificial intelligence to pour through tens of thousands of health insurance claims to identify high-cost, chronically ill managed-care clients who may have avoided treatment for substance abuse, anxiety and depression.
Catasys then convinces clients to enroll in a yearlong outpatient program to treat their behavioral health conditions. The company claims its programs result in a more than 50 percent reduction in annual medical costs to health insurance companies.
The company provides predictive analytics and health care treatment for seven of the nation's eight largest health plan providers.
It's been a banner year – with a surge in enrollments for its OnTrak behavioral health treatment program.
Catasys has enrolled approximately 10,000 members in 22 states. Managed-care health companies Humana Inc., Cigna Corp. and Anthem Inc. each signed contracts with Catasys early this year, followed by Capital Blue Cross while Aetna Inc., Health Alliance Medical Plans Inc. and Health Care Service Corp. all expanded their existing contracts.
"By proactively engaging members facing the burden of depression, anxiety or substance abuse disorders, we hope to overcome the barriers – including stigma – by surrounding these members with the support they need to get on the path to a full recovery, both mentally and physically," Doug Nemecek, chief medical officer for behavioral health at Cigna, said in a statement early this year.
Investment darling
Catasys last month reported it had more than doubled year-over-year revenues in the first three quarters to $9.6 million, with 2018 earnings expected to reach $13.5 million. The company has approximately 400 employees.
Its third-quarter enrollment of OnTrak patients surged 65 percent year over year, with a record 210 percent jump in billings to health insurance clients.
Insurance billings were expected to hit $20 million this year – and reach upward of $45 million in 2019 through accelerated enrollment growth, according to Catasys. The company lost $4.4 million in the third quarter of this year as it focused on growing the number of enrollees.
Prev Next
For reprint and licensing requests for this article, CLICK HERE.