State of Accounting - Points of View from the Accounting Leaders' Desks. The Future of the CPA Profession: What Firms Need to Do to Keep Up
Custom Content by the Los Angeles Business Journal
Wednesday, August 22, 2018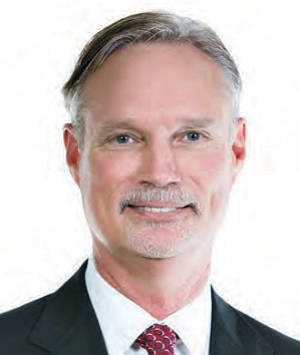 It's not rocket science or anything new – adding value starts by spending time with clients, finding out what keeps them up at night and helping them find solutions; all while guiding their companies to become more profitable, so they can reach their financial goals. We must be the problem solvers. Being an expert at preparing tax returns or financial statements is not enough – we have to understand and help clients navigate their industry, help them understand new technologies, give them valuable real-time information, and help them get the right people into their organization. We need to be an integral part of their financial team, to be more consultative, and truly be a trusted advisor.
To transform your organization, consider the following:
• Hire, develop, and retain the best and brightest people. Hiring exceptional team members is the answer to just about everything! Again, nothing new, the only variance will be focusing on a new breed of talent: outside industry specialists; people that can lead a new service line, provide significant depth and experience in a certain industry, and those that have a background in technology.
• Embrace technology in every way. The top five areas affecting our industry in order of importance are data analytics, artificial intelligence, cybersecurity, continuous auditing, and blockchain. Real-time, meaningful information is what everyone needs, including us! If you're not spending time understanding each of these technologies, you are losing groun and potential opportunities.
• Developing specialties or niches are more critical now than ever before. Being consultative and the "expert" will not be commoditized like compliance work, providing value will be most important and generalists will not flourish in the future. Adding new service lines as well as attaining more knowledge in specific industries will be where we find opportunities to grow the profession.
• Outsourcing is key, especially for smaller firms. Many firms focus on their core services and simply don't have the time to move into other areas. The problem is that our clients need solutions and if we don't provide solutions, another firm will. If you do not have the resources and cannot hire the expertise – outsource.
We all know the future of the CPA profession is going to change due to technological advances like we have never seen before. It is now up to us to embrace the transformation and help our clients by fulfilling our label as the "trusted advisor."
Greg Kniss is Managing Principal of KROST. He can be contacted via greg.kniss@krostcpas. com or (626) 538-3179.
Prev Next
For reprint and licensing requests for this article, CLICK HERE.