State of Accounting - Points of View from the Accounting Leaders' Desks. The Future of the CPA Profession: What Firms Need to Do to Keep Up
Custom Content by the Los Angeles Business Journal
Wednesday, August 22, 2018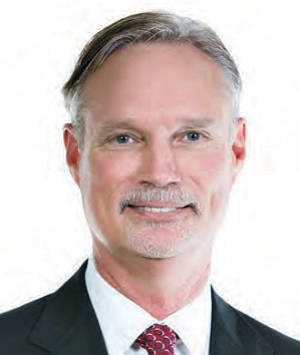 It's such an amazing but unsettling time to be in our profession. Over the next several years, the accounting industry will look quite different due to technological advances. Many of the things we are doing today will be done significantly different down the road. When I look back over the last 30+ years, there have been lots of changes in our industry, however, it seems like we will experience more unprecedented disruption looking forward.
Technology will change our industry in every way and aspect, including the way we work, the areas we work in, and the people we recruit, hire, and develop.
Audit and tax compliance revenue work will become commoditized. Artificial Intelligence and Blockchain will take away the need for "number crunchers," so we will need to adapt to the changes to be more consultative and less compliance-oriented. Bookkeeping will continue to be automated with seamless integrations between our clients, vendors, and banks so there will be an erosion of fees in that area as well. Almost all service lines in our profession today will be impacted one way or the other by the technology of tomorrow.
So that should mean less pressure to recruit and retain people because they will be replaced by machines, right? To some degree yes, but it will be different and more complex. We will have to re-train ourselves and our seasoned team members to be more proactive and act less like historians. We will hire less young staff, fresh out of school, and hire more experienced, critical thinkers. We will recruit and hire from outside our profession including non-accountants, with specific industry operational experience. We will bring in talent especially from the IT industry. Our historical pyramid labor model will look more like a diamond.
The future of our profession is changing so quickly that smaller CPA firms feel they must merge or sell and retire. They either do not have the resources or the desire to keep up with all the upcoming technological advances, especially near the end of their careers. The disparity between aging partners and accelerated growth in technology will continue to increase the number of mergers and acquisitions transactions seen in this industry for years to come.
Short of getting out of the profession, is there any good news during all this doom and gloom? Absolutely! The good news is that there will be amazing opportunities for those in our profession to leverage innovative technology and continue to find ways to add value to their clients.
Prev Next
For reprint and licensing requests for this article, CLICK HERE.