The Most Influential Wealth Managers In Los Angeles: BRIAN PARKER
Custom Content by the Los Angeles Business Journal
Monday, August 20, 2018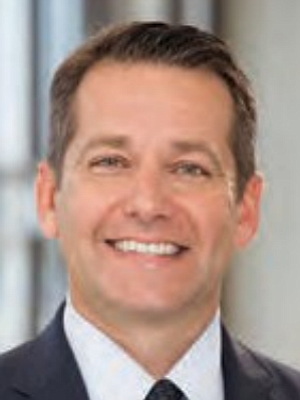 Years in Practice: 22
Years with Current Firm: 19
Assets Under Management in 2017: $616 million
Brian Parker, CFP, is a Managing Director and Co-founder of EP Wealth Advisors. He received a Bachelor of Arts degree in Business Economics from UC Santa Barbara in 1995. He has been a highly successful wealth manager for 22 years, specializing in comprehensive investment, tax, estate and retirement strategies for his clients. Brian has been a featured speaker at universities, corporations, and to affluent individuals throughout California. Parker has served as a member of advisory boards for TD Ameritrade and Charles Schwab.
Parker, along with co-founder Derek Holman and CEO Patrick Goshtigian, is leading a charge to reshape the wealth management industry from its headquarters local to Los Angeles. Started as a fiduciary from the beginning, Parker has helped shape EP Wealth Advisors into a client first, highly personalized independent wealth management firm that has figured out how to "scale personal" by investing in technology, processes, and developing a partnership with long-term investors that believe in this vision. Along with his management role in which he steers the firm through its acquisition strategy, Parker also personally oversees more than $650 million of EP Wealth's $4 billion in client assets.
For reprint and licensing requests for this article, CLICK HERE.