The Most Influential Wealth Managers In Los Angeles: ROSS GERBER
Custom Content by the Los Angeles Business Journal
Friday, August 17, 2018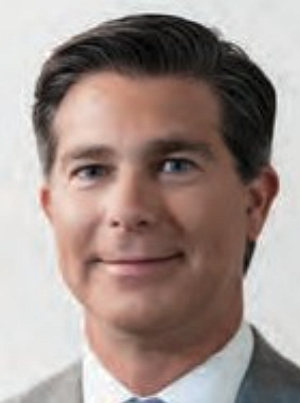 Years in Practice: 24
Years with Current Firm: 8
Assets Under Management in 2017: $105 million
Ross Gerber, President and CEO of Wealth & Investment Management, oversees Gerber Kawasaki's corporate and investment management operations as well as serves individual clients. He is a frequent guest on CNN, CNBC, FBN, Bloomberg and Reuters as well as a contributing writer for Forbes.com. He is one of the most influential investment advisors and Fintech innovators in America and has over 52k Twitter and 30k Facebook fans.
In 2010, Gerber and his business partner, Danilo Kawasaki, felt it was the opportune time to start their own firm, Gerber Kawasaki, aligned with their clientcentric mission. Built on the mission to provide clients with customized, objective financial advice, Gerber Kawasaki began with a core group of advisors and specializes in working with two groups of clients, baby boomers and Generation X/Millennials. While maintaining a traditional wealth management business focusing on helping baby boomers plan for retirement and protect their families, Gerber Kawasaki also serves a younger generation of clients through their wealth-building program with no minimum investments.
For reprint and licensing requests for this article, CLICK HERE.