The Most Influential Wealth Managers In Los Angeles: JEREMY DICKER
Custom Content by the Los Angeles Business Journal
Friday, August 17, 2018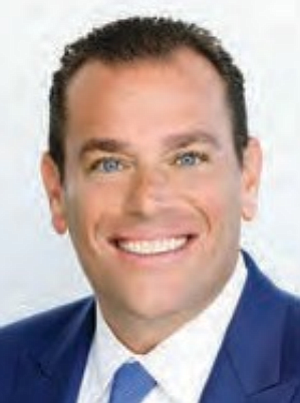 Years in Practice: 24
Years with Current Firm: 7
Assets Under Management in 2017: $250 million
Born and raised in Southern California, Jeremy Dicker found the Wealth Management profession at the young age of 17. Now, 24 years in the business, he continues to add tremendous value to his clients. He founded One Wealth Management, based in Santa Monica, in 2012. Dicker is a member of the Association for Advanced Life Underwriters (AALU), the National Association of Insurance and Financial Advisors (NAIFA), the Entrepreneurs' Organization, and is a Los Angeles Five Star Wealth Manager.
One of the reasons why One Wealth Management was formed, was that Dicker didn't want to stop at just impacting the "standard 10,000 lives" impacted by an effective wealth manager, but knows that if he brings on and trains more talented advisors, there will be a multiple effect. Now he doesn't impact the lives of just 10,000 people on his own, but those advisors that he influenced can impact another 10,000 lives themselves, leading to a massive impact for generations to come.
For reprint and licensing requests for this article, CLICK HERE.