YouWorld's New World
Firm helps retailers reach Chinese millennials
Friday, August 3, 2018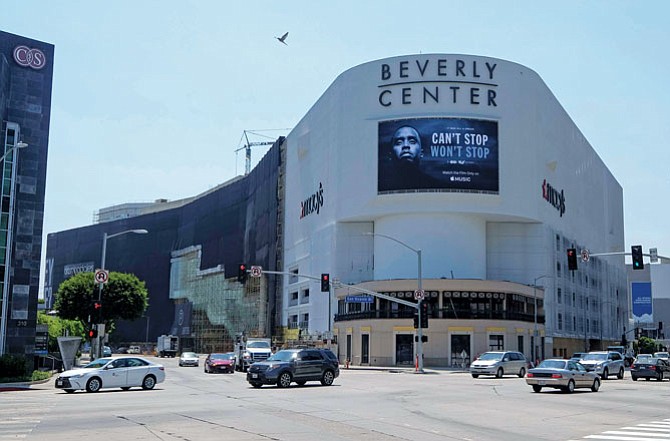 Busloads of Chinese tourists arriving at high-end retailers have been a common sight in Los Angeles for years, and many upscale shopping centers cater to the crowds with events and amenities tailored to the visitors' tastes.
The trend hasn't slowed, with tourism from China to Los Angeles up 6 percent in 2017 to 1.1 million, according to the Los Angeles Tourism and Convention Board. But there's a new challenge for local retailers: Chinese millennial tourists who aren't so keen on the brick-and-mortar shopping experience.
The shift in buying habits has prompted retailers to seek new ways to the draw younger members of the well-heeled crowds from China. It's a push that means new business opportunities for some, including Pasadena-based digital advertising agency YouWorld. The startup aims to connect millennial tourists to local retail centers and other attractions using third-party platforms that are popular among Chinese, such as social media messaging app WeChat and the payment platform app Alipay.
"Millennial tourists from China travel independently and leave their itineraries wide open," said Yuanbo "Bo" Wang, who cofounded the company with Jacqueline Zhao in February 2017. "Nothing is super planned."
The open schedule is a target for YouWorld, which crafts local ads and uses data and location information from WeChat and Alipay to drive foot traffic into brick-and-mortar stores. A Chinese tourist shopping at the Grove, for example, could get ads offering discounts from shops or restaurants at the adjacent Original Farmers Market on their cell phones.
YouWorld has raised $2.2 million in funding, and expects to reach $2 million in revenue this year, Wang said. The company started with a team of four in Pasadena and now counts 20 employees on its payroll, including the employees in an office in Shenzhen, known as China's version of Silicon Valley.
YouWorld clients include brands Tommy Hilfiger, Lancome and Giorgio Armani. It also attracted interest from well-known shopping centers in Los Angeles, including the Beverly Center and the Original Farmers Market, who are interested in reaching millennials visiting from China.
"Our partnership with YouWorld is definitely successful from our point of view," said Carlos Montenegro, manager for tourism and customer service at the Beverly Center. "Utilizing technology in this way is great, the data is there but they have made it useful. It's an easy format for end users and this is yet another avenue in bringing tourists into our stores."
Travel hub
Los Angeles was the No.1 destination for Chinese tourists for the last three years, with a total of 1.1 million Chinese travelers landing in Los Angeles in 2017 alone. Many of them come here specifically to shop.
Prev Next
For reprint and licensing requests for this article, CLICK HERE.