Bill Cosby Taps Downtown Law Firm for L.A. Civil Sexual Assault Case
Wednesday, September 13, 2017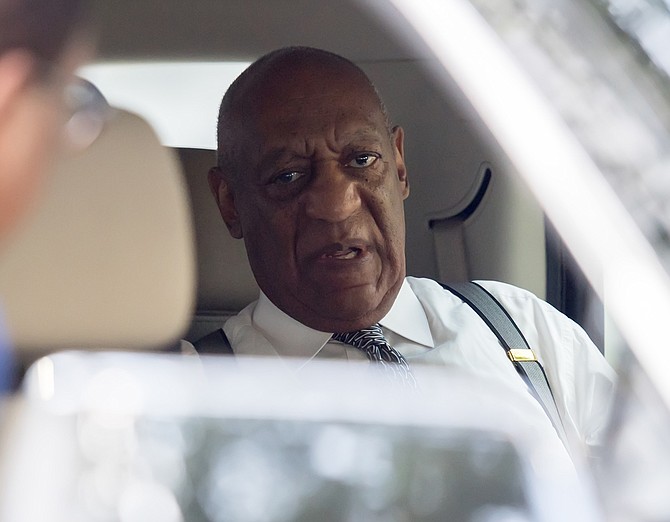 Bill Cosby has hired high-stakes litigation law firm Greenberg Gross to represent him in a civil case stemming from accusations of sexual assault, according to documents filed Tuesday in Los Angeles Superior Court in Santa Monica.
The downtown firm will represent Cosby in the case, which is slated to go to trial in July 2018. Greenberg Gross partner Alan Greenberg replaces Liner partner Angela Agrusa as the attorney of record, according to the filing.
Westwood and downtown-based Liner announced a merger with international law firm DLA Piper in July, which could have created a conflict. Agrusa declined to comment on the substitution.
A criminal case in Norristown, Pa. charging Cosby with sexual assault ended with a mistrial in June and is expected to be refiled.
The civil case in Santa Monica will proceed separately, with a status conference set for Thursday. Civil cases generally come with a lower standard of proof – jurors must only believe that more than 50 percent of the evidence supports a parties' claim, instead of the "beyond reasonable doubt" required in criminal matters.
Greenberg and Wayne Gross co-founded Greenberg Gross after they won a $50.3 million jury verdict on a counterclaim in a lawsuit related to the development of the Hollywood Palladium while at Greenberg Traurig in 2011. They scored a similar victory at Greenberg Gross last year, winning $11.8 million on a cross complaint on behalf of the engineering company Cavotec SA against a former executive.
For reprint and licensing requests for this article, CLICK HERE.