Los Angeles Business Journal Women's Summit: WOMEN LEADING THE WAY AWARD - YVETTE CHAPPELL-INGRAM
Custom Content by the Los Angeles Business Journal
Tuesday, October 10, 2017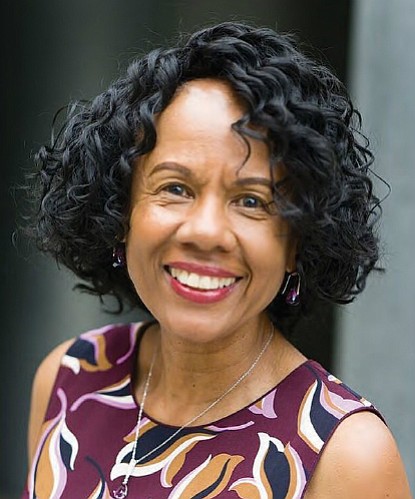 President and CEO, African American Board Leadership Institute
Yvette Chappell-Ingram is President and CEO of the African American Board Leadership Institute (AABLI) whose mission is to strengthen nonprofit, public and private organizations through recruiting, preparing and placing African Americans on a broad range of governing boards. Established in 2011, AABLI is the only organization in the country created exclusively to train and assist with the placement of African American professionals on all types of governing boards and commissions. There are numerous organizations whose mission is to provide board training. There are far fewer that provide training and placement. AABLI does both and at the same time focuses on building a pipeline of eminently qualified African American board candidates in an effort to achieve greater board diversity. In the past five years, AABLI has graduated over 450 African American professionals in its state of the art Board Leadership Program that resulted in the assistance of more than 130 board placements, government commissions and university trustees.
Before joining the AABLI, Yvette was President of the California Legislative Black Caucus Foundation (CLBCF). As President, she was responsible for providing leadership and direction to advance the mission of the CLBCF, which included community outreach and engagement, resource development, strategic leadership development, community workshops, capacity building, media relations, marketing and fundraising.
Appointed State Commissioner by Governor Edmund G. Brown, Chappell-Ingram is a member of the Dental Board of California. She has over 25 years of experience serving nonprofit organizations and has served on numerous boards and committees. She currently serves on the board of Special Needs Network, an organization dedicated to raising public awareness of developmental disabilities and to impact public policy, while providing education and resources to families, children and adults.
For reprint and licensing requests for this article, CLICK HERE.