Corporate Citizenship & Giving Guide: Making A Difference in Southern California
Custom Content by the Los Angeles Business Journal
Tuesday, November 28, 2017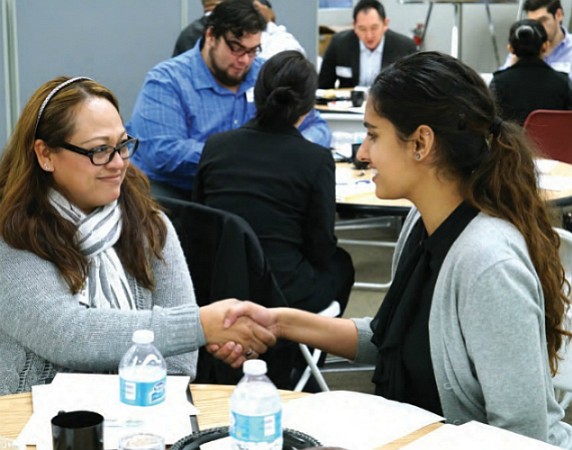 Digital technologies are transforming every facet of our society, creating new opportunities and challenges while fundamentally altering the way we live, work and interact. The use of technology can change lives for the better by allowing businesses, governments and nonprofits to tackle societal challenges in new and innovative ways. At the same time, the unprecedented pace of change is disrupting society faster than individuals and communities can adapt.
Accenture is committed to confronting these complex issues through its Skills to Succeed corporate citizenship initiative, teaming with other companies and organizations to advance employment and entrepreneurship opportunities worldwide.
"Accenture is proud to partner with a number of nonprofit organizations in Southern California. Our focus on helping people find lasting employment is making a difference in the communities where we work and live." - DAVID WOLF Office Managing Director
It is Accenture's people who are bringing this vision to life:
Melissa Moloney, a US-based senior manager, has worked at Accenture for 20 years, advising government and healthcare organizations as they navigate transformational changes. Today, as a pro bono project lead, she applies her knowledge and experience to help Accenture's nonprofit partners on a full-time basis. One of the Los Angeles organizations she advised recently is LeadersUp, which empowers low-income young adults with the skills, experience and resources to reach their professional potential. The program has resulted in internships and full-time jobs for several of the students.
Said Melissa, "Leading this work means that I am able to bring the best of Accenture—our best skills, talents and assets to our nonprofit partners. I'm so thankful that our company enables us to do this. It shows Accenture is a true corporate citizen that cares about its employees and communities."
And Melissa is just one of thousands of Accenture volunteers investing their time in local skills communities around the world. In Southern California, Accenture teams work with local organizations that share the goal of closing employment gaps. Collaborating with the Los Angeles Community College District, and the Center for Employment Opportunities in San Diego, Accenture people help job-seekers by leading workshops that sharpen job-search skills through mock interviews, resume reviews and soft-skills coaching. The company also supports job-development programs at Homeboy Industries, Chrysalis, Back on My Feet, and the Brotherhood Crusade through volunteering, grants, and pro bono consulting. Thanks to these and other supported partnerships, Los Angeles area residents are gaining the skills to secure jobs and build a career plan for lasting employment.
Through its Skills to Succeed corporate citizenship initiative, Accenture and its partners have equipped more than 1.7 million people around the world with the skills to get a job or build a business since 2010. This success is a result of hundreds of local teams committing to make an impact. During fiscal 2016, Accenture people contributed more than 700,000 hours to company-sponsored corporate citizenship activities during work hours, including pro bono consulting projects, as well as more than 180,000 hours of their own time through Accenture-facilitated volunteer events.
Accenture is making a measurable difference in the lives of people and communities in Los Angeles and around the globe. Learn more about Accenture's vision to improve the way the world works and lives at www.accenture.com/corporatecitizenship
For reprint and licensing requests for this article, CLICK HERE.