Here Comes Newhall
Developer bills project as new green standard, relief on housing crunch
Friday, July 21, 2017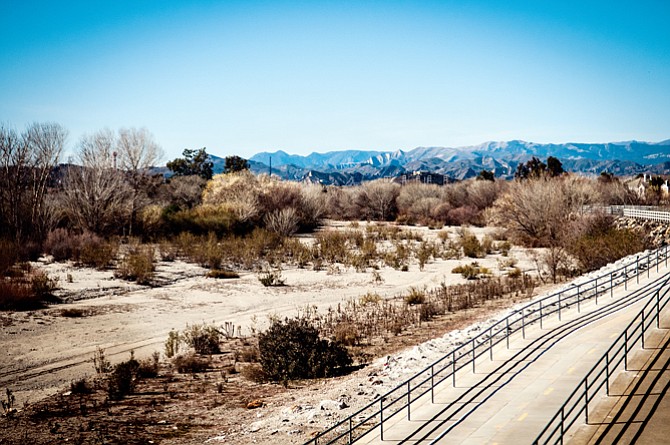 The developer of the master-planned $14-billion Newhall Ranch project on the northern edge of Los Angeles County bills the site as setting a new bar on environmental standards for developers and having a region-wide effect on the residential real estate market.
The effect on the market comes in the form of a rare and significant stock of new housing amid supply that looks to be permanently tight. The first two phases of Newhall Ranch alone call for 5,100 units amid 2.5 million square feet of commercial space that will come online as changes in personal transportation reshape the commuting landscape for the local labor force.
The overall number of units in the first two phases would represent an increase of more than 25 percent of the total units for which permits were issued in Los Angeles County last year, according to reports based on recent data.
The Santa Clarita Valley site of the Newhall Ranch project is "one of the only areas in proximity to greater Los Angeles job centers – downtown, Burbank, the San Fernando Valley and others – that can provide a significant addition to housing in a county that's going through a housing crisis," said Emile Haddad, chief executive of Aliso Viejo-based Five Point Holdings.
Five Point is publicly traded developer with a market capitalization of nearly $2.1 billion. It has an ongoing development on the market next to the Newhall Ranch land in Valencia, and large master-planned projects in various stages at the Great Park in Orange County and the Shipyard in San Francisco.
Haddad earlier this year accepted an appointment as chair of USC's Lusk Center for Real Estate.
Affordable housing
Much of the housing at Newhall Ranch will offer the opportunity for single-family units at prices ranging from affordable by standards of government policy to reasonable according to market conditions.
A total of 550 units in the first two phases – about 10 percent – will be set aside for low-income buyers. Market-rate units will start at around $350,000 and range upward. The median price for single-family detached homes at Five Point's neighboring developments in Valencia is $630,000, and $575,000 including attached units.
Haddad said the development will offer some relief in a market where a shortage of new units compared with population and job growth is "pushing prices up, and there's a compounding effect."
"Everybody thinks the answer is vertical development downtown and infill," he said. "But you can't build homes affordably that way – building a high-rise is basically building an expensive home."
For reprint and licensing requests for this article, CLICK HERE.
Prev Next