Profit From In-Game Sales Not Easily App-arrent
INTERNET: USC report says transactions concentrated among few hits, big spenders.
Friday, February 10, 2017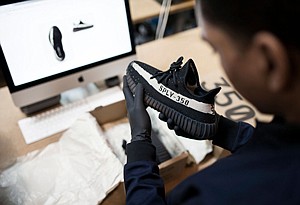 There are winners and there are losers in the world of in-app purchasing. But mostly there are losers.
That's according to a research paper released last week by USC's Information Sciences Institute.
"People thought they could strike (it) rich if they made another app, but the data shows how difficult it is," said Kristina Lerman, project leader at the institute who helped conduct the study. "Unless you have a blockbuster, you won't make any money."
The top two apps for in-app purchases were Supercell's "Clash of Clans" and Santa Monica-based Activision's "Candy Crush Saga," which generated revenue of $357 million and $168 million, respectively, in the March 2014 to June 2015 period when the study was conducted. The institute analyzed 776 million Apple mobile-device digital purchase receipts, including songs, apps, and in-app purchases.
In fact, just a few apps generate the bulk of in-app purchase revenue, said Lerman. Some 21 percent of revenue generated from in-app purchases comes from far less than 1 percent of the apps.
"There is a huge inequality in spending," she said.
What's more, the top 1 percent of purchasers account for 59 percent of all money spent on in-app purchases, according to the study.
"They love to spend money," said Lerman of the biggest buyers. "They get hooked on one or two apps and they play it all the time."
But big spenders don't stay around forever.
"People, even though they get hooked and spend a lot of money on their favorite games, predictably they lose interest," she said. "So, game publishers come out with new releases, and that works. It gets people hooked back on the app."
Indeed, big spenders are the most valuable target segment for app developers, according to the study. Even if such users abandon an app that they are frequently buying from, they are 4.5 times more likely to be a big spender in a new app compared with a random user.
Greatest of All Time
Online collectible sneaker reseller Goat raised a $25 million round last week led by venture capital firm Accel.
The company's app facilitates sneaker resales for so-called sneakerheads, collectors of hard-to-find shoes. Before the sneakers are listed on the app, at an average price of $330, they are sent to the company for inspection for possible damage or counterfeiting. Goat is an acronym for "Greatest of All Time," a phrase used by sports fans to describe top athletes.
Prev Next
For reprint and licensing requests for this article, CLICK HERE.