Swiss Firm Seals Long Beach Terminal Deal as Hanjin Shipping Nears End
Friday, February 3, 2017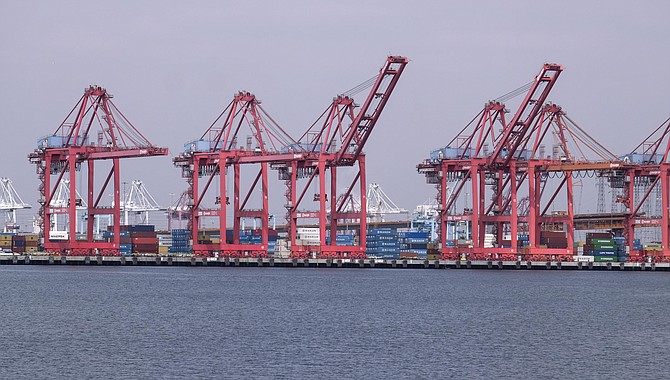 Mediterranean Shipping Co. said this week it had finalized a deal to purchase Hanjin Shipping Co.'s majority stake in the Port of Long Beach's largest cargo container terminal.
The acquisition's completion, which was reported by Reuters and shipping industry publications this week, follows a U.S. bankruptcy judge's ruling last month to allow the deal to go forward over the objections of some Hanjin creditors.
The $78 million sale, which also provides for a Mediterranean Shipping subsidiary to relieve Hanjin of $54 million in debt, marks the last major sell-off of the South Korean company's assets before it is expected to be declared bankrupt and liquidated in two weeks.
Yonhap News Agency reported that a South Korean court on Thursday said it has decided to end Hanjin's rehabilitation plan and will announce the 40-year-old company's liquidation Feb. 17.
That would close an almost six-month chapter of uncertainty after Hanjin, once the world's seventh-largest cargo container mover, filed for court receivership protection Aug. 31.
That move particularly impacted the Port of Long Beach because Hanjin had a 54 percent stake in Total Terminals International, which operates the port's largest terminal, Pier T. The 385-acre terminal relied heavily on Hanjin cargo, handling millions of containers each year.
As Hanjin ships came to a halt, the port saw overall cargo volume drop each month in the fourth quarter of 2016.
Mediterranean Shipping already owned the remaining 46 percent of the Pier T operator before Hanjin's bankruptcy, and the new deal gives it 80 percent control. Hyundai Merchant Marine, South Korea's largest shipper now that Hanjin is out of the picture, has purchased a 20 percent stake.
For reprint and licensing requests for this article, CLICK HERE.