UPDATE: Snap Inc. Files for $3 Billion IPO; Discloses 158 Million Daily Active Users
Thursday, February 2, 2017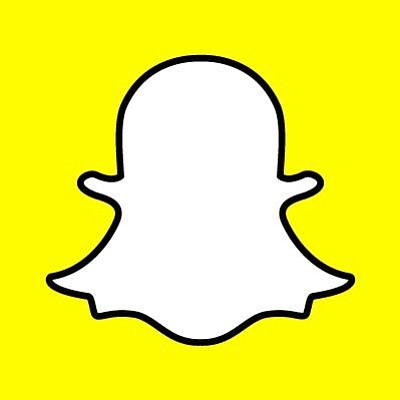 Snap Inc., parent company of ephemeral photo-sharing and messaging app Snapchat, has filed for a $3 billion initial public offering of its stock on the New York Stock Exchange in March.
The filing did not price the shares in the offering of the Venice business, which describes itself as a camera company in its SEC document, though it had been rumored that it was seeking a $25 billion valuation.
The much-anticipated event is likely to be the largest tech stock offering this year and is the largest in the history of the L.A. tech industry. It would also vault the company, co-founded in 2011 by Evan Spiegel, its chief executive, and Bobby Murphy, its chief technology officer, into the No. 5 spot of largest public companies in Los Angeles, ranked by market cap if it hit that $25 billion mark.
The stunning rise would value the company ahead of established local companies Edison International, CBRE Group Inc., Mattel Inc., Lions Gate Entertainment, Aecom, and Herbalife.
It will also create a new class of very wealthy Angelenos. Spiegel and Murphy both hold 113 million shares of the company's Class A common stock, about 22 percent of the float. They also each hold more than 107 million shares of preferred Class C stock. Class C shares, which Murphy and Spiegel control entirely, carry 10 votes for to each common share's vote.
Related Link: Snapchat IPO: Bubble Now or Bubble Later?
Spiegel and Murphy's 22 percent share of the company, which can be expected to rise in value as investors rush to buy shares when the offering becomes effective, is worth $5.45 billion at a $25 billion valuation.
What's more, the offering document says Spiegel will receive another 3 percent of company shares, which at a $25 billion valuation would be worth $750 million, for the successful offering. Already on last year's list of Wealthiest Angelenos with an estimated net worth of $1.6 billion, Spiegel would have a net worth of $6.2 billion, sending him to No. 7 on the Business Journal's list of Wealthiest Angelenos.
Murphy would jump 26 spots to rank eighth. The pair, still in their 20s, would move ahead of Wonderful Co. founders Stewart and Lynda Resnick, media mogul Haim Saban, and developer Rick Caruso in the rankings.
Other key insider shareholders are Timothy Sehn, Snap's vice president of engineering, who holds 3.4 million shares; Chief Strategy Officer Imran Khan, with more than 1.4 million shares; and Michael Lynton, the former Sony Entertainment chief executive who stepped aside earlier this year to devote himself to his post as Snap's chairman. He holds 1.5 million shares.
Prev Next
For reprint and licensing requests for this article, CLICK HERE.