Switch by Doctors' Group Leads to Office Sale
One of larger medical office sales to owner/user over past year statewide
Friday, December 15, 2017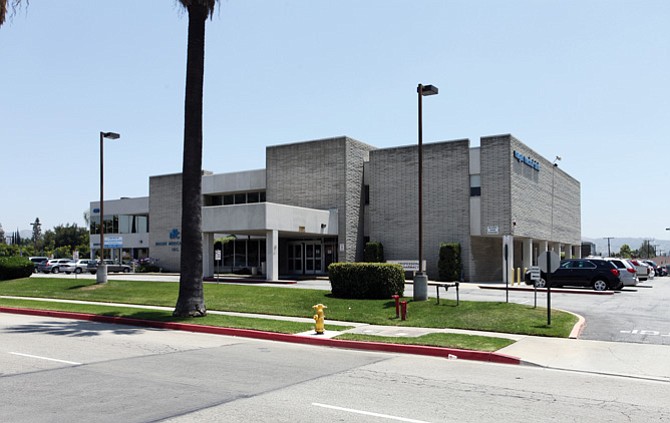 El Segundo-based Genesis KC Development, a subsidiary of HealthCare Partners of El Segundo, has acquired a medical office building in Covina for $10 million in what brokers say is one of the year's larger medical building sales to an owner/user in the state.
Genesis KC paid $142.45 a square foot, according to CoStar Group Inc., for the 64,000-square-foot building at 420 W. Rowland St. in a deal brokered by New York-based Newmark Knight Frank, which represented the seller, Procto Inc.
Covina-based Procto is a group of physicians who were formerly affiliated with Magan Medical Clinic, according to Newmark. Magan currently occupies the entire property and the medical group recently announced it had entered into an agreement to join HealthCare Partners.
HealthCare Partners is a division of Denver-based DaVita Inc.
DaVita Inc. recently announced it is selling its physician network arm for $4.9 billion to Minnesota-based Optum, part of Minnesota-based UnitedHealth Group.
NKF's Senior Managing Directors Drew Sanden, Taylor Ing and senior associate Scott Maples represented Procto in the deal for the Covina property.
Sanden said the sale represents the continued consolidation in California, where medical groups are increasingly seeking scale and diversity of practice to remain competitive in changing market conditions.
Many groups are choosing to repurpose second-generation facilities instead of new construction, he explained, because of rising land and labor costs and the scarcity of available land.
"In general, in these infill markets in the San Gabriel Valley, North Orange County and in Los Angeles, there aren't a lot of large blocks of land left in high-visibility locations," Sanden said. "Visibility is critical. So what (companies) are finding is it's cheaper to repurpose buildings than to try to purchase (a lot). A lot of these lots with visibility and easy access are becoming more challenging to find."
HealthCare Partners plans to continue to operate at the property and renovate the facility, according to NKF.
Leasing Up 1000 Grand
Beverly Hills-based real estate investment and services firm Kennedy-Wilson Holdings Inc. said it has it has completed the full lease-up of ground-floor retail space at 1000 Grand by Windsor with one of the largest restaurant leases in downtown Los Angeles this year.
The firm secured a 10-year, 5,210-square-foot lease at 1000 Grand 415 to 450 W. Olympic Blvd. with Genwa, a high-end Korean-style barbecue restaurant with two other locations in Los Angeles, according to Kennedy-Wilson.
Executive Vice President Lee Shapiro and Justin Weiss, vice president of brokerage, were the exclusive retail leasing agents for the downtown Los Angeles property.
The team also previously negotiated two other 10-year leases at 1000 Grand – Healthy Spot, which took a 3,370-square-foot space to sell pet supplies and offer pet daycare, obedience courses and grooming services; and Pizza Fire, a 2,451-square-foot pizzeria founded by award-winning pizza chefs Sean Brauser and Bruno DiFabio. Healthy Spot is currently open, and Genwa and Pizza Fire are slated to open next summer.
The property, owned by GID Investment Advisers and managed by Windsor Property Management Co., both in Boston, features 273 new studio, one- and two-bedroom apartments above retail space.
Apartment Refi
El Segundo-based mortgage company Venture West Funding Inc. announced Tuesday it arranged nearly $51 million in loans to refinance two newly-constructed apartment buildings totaling 120 units in Hollywood and Beverly Grove.
Both properties were developed by the borrower, Weisman Residential in Sawtelle, which is using the money to pay off construction loans.
Staff reporter Neil Nisperos can be reached at nnisperos@labusinessjournal.com or (323) 556-8337.
For reprint and licensing requests for this article, CLICK HERE.