Wealthiest Angelenos: 55. THOMAS BARRACK
Monday, August 28, 2017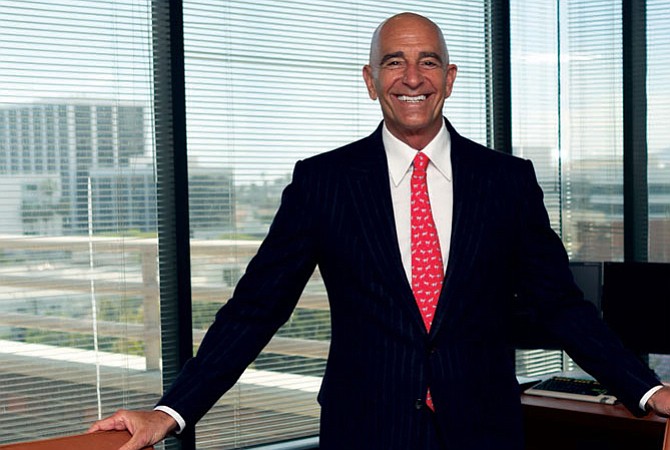 55. THOMAS BARRACK
THE MONEY: Barrack's private equity firm Colony Capital Inc. merged with two other companies last year to form a massive REIT called Colony Northstar Inc. Among the transactions surrounding that union, Barrack transferred shares from his home rental business to himself and his partners, resulting in a smaller stake. Values were also lowered for Neverland Ranch and another nearby ranch property.
THE BUZZ: He parlayed a 35-year business friendship into roles as a key adviser and fundraiser for Donald Trump's presidential campaign. Barrack landed a prime-time speaking role just before Trump at the Republican National Convention. After the election, Barrack chaired Trump's inauguration committee, raising a record $107 million. He made millions over 30 years investing in distressed assets. Last year, he merged private equity firm Colony Capital with Northstar Asset Management and NorthStar Realty Finance Corp. to form Colony NorthStar, the nation's fifth-largest REIT. Barrack also sold his stake in film studio Miramax last year to BeIn Media of Doha, Qatar. The son of a grocery chain owner is the grandson of Lebanese emigrants. His wife, Rachelle, filed for divorce last year, but the case was dismissed two weeks later. His marital status is unclear.
NET WORTH: $1.13 billion (-26.1%)
LAST YEAR: $1.53 billion
AGE: 70
RESIDENCE: Brentwood
SOURCE OF WEALTH: Real estate, private equity
Return to Wealthiest Angelenos index page
For reprint and licensing requests for this article, CLICK HERE.