Gilead Buys Santa Monica's Kite Pharma in $12 Billion Cancer-Drug Deal
Monday, August 28, 2017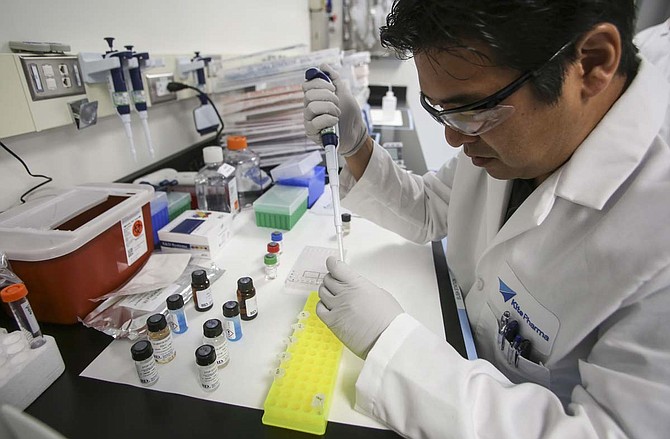 Santa Monica biotech firm Kite Pharma Inc., which develops drugs to fight cancer, is being swallowed up by Gilead Sciences for nearly $12 billion, company officials announced Monday.
Gilead, best known for its treatments for HIV and costly treatment of hepatitis C, agreed to pay Kite $180 per share in an all-cash deal valued at $11.9 billion, a 29.4 percent premium over Kite's close on Friday.
Research and development, as well as commercial operations for Kite, will remain in Santa Monica, with product manufacturing to stay in El Segundo. Kite's shares soared 28 percent to $178.65 in morning trading.
The firm is developing a cell therapy treatment to cure non-Hodgkin's lymphoma now under review by the U.S. Food and Drug Administration. The drug harnesses the body's own immune cells to fight cancerous cells.
Related: Bio of Kite Pharma CEO Arie Belldegrun
Kite has been in a race with rivals Novartis AG, Juno Therapeutics and Bluebird Bio to get the first approved treatment therapy. The new immunotherapy drugs are expected to cost hundreds of thousands of dollars per patient, while generating billions in revenue.
The FDA is expected to decide by Nov. 29 whether to approve Kite's treatment for adults with advanced lymphoma.
Health business reporter Dana Bartholomew can be reached at dbartholomew@labusinessjournal.com. Follow him on Twitter @_DanaBart.
For reprint and licensing requests for this article, CLICK HERE.