Toymaker Puts China in Play
MANUFACTURING: Kids at center of Mattel push.
Friday, August 25, 2017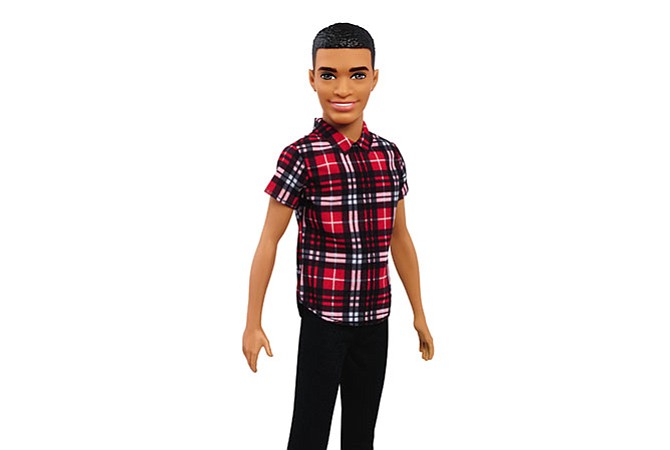 El Segundo-based Mattel Inc. is expanding beyond toys and into classrooms in China as the company struggles with declining domestic sales and a battered share price.
The toymaker recently announced the next phase of its partnership with Babytree, China's largest parenting website, to co-develop a network of learning centers across that country.
Mattel is not a stranger to the educational toy sector, but the move into physical learning centers marks a first, analysts said.
"I don't think Mattel is trying to get into the day care business, which is what I equate the Babytree learning center to be," said Stephanie Wissink, managing director and analyst at Jefferies, a New York-based investment banking firm. "This seems to be a day care with a learning element but not necessarily a preschool."
The company is positioning itself to introduce its educational line, Fisher-Price, for early consumption, Wissink said.
"They're being strategic with their execution in China, placing importance on toys that hold value to Chinese parents," she said.
The Babytree partnership aligns with Mattel's plan to focus on education-specific toy products in China. The toymaker in February said it was partnering with Chinese e-commerce giant Alibaba specifically for that reason.
However, sales from China account for less than 10 percent of Mattel's revenue, and while the company's long-term plans seem promising, they won't have a significant effect on its immediate performance, Wissink said.
"There's a broad span of concern around capitalization and financial capacity with Mattel at the moment," said Linda Bolton Weiser, senior analyst at Great Falls, Mont., financial firm D.A. Davidson Equity Capital Markets. "Twenty-five percent of the company has troubled brands."
Mattel fell from No. 7 in 2016 to No. 15 this year on the Business Journal's list of the largest L.A.-area public companies as ranked by market capitalization. Its market cap decreased to $5.4 billion from $5.7 billion year to year.
The company's annual sales declined to $5.5 billion in 2016 from $6.5 billion in 2013 while net income dropped to $318 million from $904 million over the same period.
Mattel's shares have shed 28 percent of their value in the last year. The company's stock price closed at $16.04 on Aug. 23, down almost 53 percent from the same period a year ago.
Mattel did not respond to requests for comment.
New leadership
Margo Georgiadis, who took over as chief executive in January, told investors ahead of Mattel's second-quarter earnings call that many of the company's woes were self-inflicted.
"The goal of our strategy moving forward is clear – to future-proof Mattel and deliver enhanced sustainable growth," Georgiadis said during the call.
Several brands, including American Girl, Monster High and the Disney Princess, were managed poorly, she said.
Walt Disney Co. did not renew its Disney Princess doll deal with Mattel in 2014, instead giving that contract to rival Hasbro Inc. Pawtucket, R.I.-based Hasbro started production on that line last year.
In its second-quarter earnings report, Mattel said that worldwide sales of its iconic Barbie dolls declined 5 percent and Fisher-Price toys fell 3 percent compared with the second quarter of 2016.
The company was also heavily banking on an estimated $300 million in sales for the "Cars" movie franchise but demand for the toys has been soft, Mattel said in a postearnings call.
"Mattel also relied on Disney for promotional support with 'Cars,' but Disney is going to make its own decisions," Weiser said.
The disappointing sales make it no surprise that some investors are on edge, Jefferies analyst Wissink said.
While the long-term plans in China might seem like a good idea based on the sheer enormity of the market, Mattel should proceed with caution, she said.
Educational toys don't have to be tech infused, but Georgiadis might be naturally inclined to lean on her background as a former Google executive, Wissink said.
The toy company has gone down this path before, buying San Francisco-based Learning Co. in 1998 for $4.2 billion and then writing off a loss of around $3.5 billion a few years later. The focus was on expanding its educational offerings.
Wissink said some Mattel products, such as a Bluetooth-enabled stationary bike Think & Learn Smart Cycle Toy that retails for $179.99, went beyond consumer demand.
"Sometimes, parents just want a bag of blocks for their kids so they can learn various skills," she said, "and not a stationary bike that is tech slapped rather than tech embedded."
For reprint and licensing requests for this article, CLICK HERE.