Bright Spot In Australia?
SolarReserve looks to $512M project to heat up business.
Friday, August 25, 2017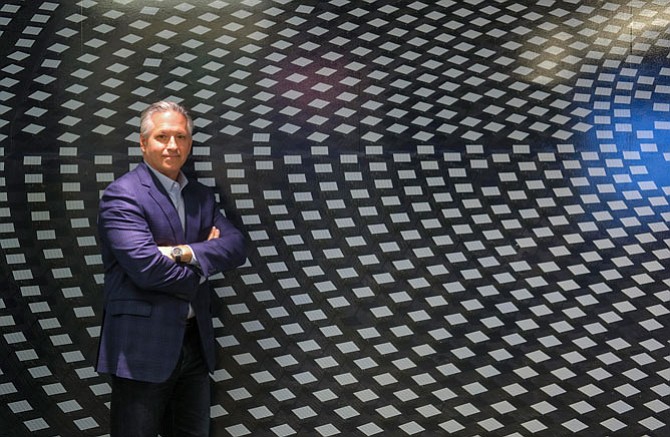 Renewable energy company SolarReserve hopes a $512 million project deal will be the start of a hot run.
The Santa Monica firm earlier this month signed on to build what will be the world's largest solar thermal power plant and energy storage facility in Port Augusta, Australia. The project is supported by a pledge of $87 million in grants or equity purchases from the state government of South Australia.
The subsidy is par for the course for solar thermal energy projects right now because the technology has yet to produce market-rate returns, according to Jenny Chase, head of solar analysis with Bloomberg New Energy Finance in Zurich.
"In practice, no government, regulator or utility is going to pay a solar thermal developer enough to make market-rate returns," she said. "That is why there is little build in the pipeline, and where build is planned, for example the Port Augusta project in Australia, it almost certainly will rely on concessional finance or, at very least, equity at below-market rates from companies who want to back the technology."
SolarReserve is hopeful that the Australia deal and renewable energy mandates in large markets such as China and California, as well as a need to store energy to offset the shutdown of solar power after dark, can give its solar thermal projects traction.
The company's first solar thermal plant – a Nevada facility named Crescent Dunes – entered into commercial operation in late 2015. That project is made of a 640-foot tall tower encircled by 10,000 giant mirrors, which redirect sunlight to heat the tower's receiver. The system circulates 60 million pounds of molten salt in and out of the sunlit tower in order to bring it to an optimal temperature of about 1,000 degrees Fahrenheit. The molten salt slurry is used to create steam that spins an electricity-generating turbine whenever the electrical grid requires it.
"It doesn't matter if it's rainy or cloudy, we can keep constant generation," said Kevin Smith, chief executive of SolarReserve. "We provide a nice firm supply of energy."
That capability is particularly useful for the evening hours when photovoltaic electricity production dips with the setting sun and electric batteries are unable to meet the grid's demands. That's usually right around the time people return home and turn on their air conditioner, oven and television.
"We can exactly meet this demand curve," Smith said. "We can generate when we want to generate; we can turn off when they want to turn off."
Warm-up act
SolarReserve was incubated and launched out of Santa Monica private equity firm U.S. Renewables in 2008. The company bought its core technology from Aerojet Rocketdyne in 2014 after licensing the intellectual property for several years.
The firm's Crescent Dunes project was financed by a $737 million loan backed by the Department of Energy as well as equity sales to investors Santander Bank of Boston and Spain-based construction company ACS Cobra.
Smith declined to disclose the return on investment for the equity investors, but said it is in line with the industry's average annual return of 8 percent to 14 percent.
SolarReserve has raised more than $200 million in venture funding overall from investors including U.S. Renewables, Pacific Corporate Group, Credit Suisse and Citigroup.
The company said that in addition to operating the Crescent Dunes plant and having two projects in the pipeline, there are seven ventures in the proposal phase. Projects are spread across the world in places such as China, South Africa, Chile and the United States.
Working out kinks
The Australia deal was a welcome bright spot in a flickering market for solar thermal power generation, which has been dogged by performance and technical problems, according to industry analysts.
The technology was heralded as an alternative to traditional photovoltaic solar and battery storage combinations because it theoretically performs more efficiently, but those projections failed to produce results, said Xiaoting Wang, an energy analyst with Bloomberg New Energy Finance in San Francisco.
"Solar thermal could offer 30 percent lower levelized cost of energy than (photovoltaic) with storage," Wang said. "The problem is so far there is little proof that solar thermal is going to provide predictable energy yield. The solar thermal projects are always performing worse than expectations."
Case in point: SolarReserve's Crescent Dunes facility was offline and unable to sell electricity to utility NV Energy for eight months until July after one of its molten salt storage tanks sprung a leak.
Technical issues and fleeting government support have increased uncertainty about the technology's return on investment, waylaying a number of projects worldwide, said Wang, who noted several bankrupted solar thermal companies, including Abengoa in Spain and Solar Millennium in Germany.
In California, a project proposed by SolarReserve – Rice Solar Energy Project in the Mojave Desert – was paused indefinitely in 2014 when a federal tax credit expired, making the project unappealing financially to prospective investors.
SolarReserve's Smith points out the company continues to raise money for solar projects without the government's help in South Africa. He also downplayed the hiccup with Crescent Dunes and pointed out there are always problems with new technologies.
"Yes, we had an issue and we've repaired it," he said. "And now we are back up and running."
Smith said government renewable electricity mandates in California will soon create a need for solar thermal energy storage. SolarReserve proposed 10 solar thermal plants in Nye County, Nev. – at a total cost of $5 billion – to serve California's mandate that 50 percent of the state's energy come from renewables by 2030.
"Right now, California is probably in the 25 percent to 27 percent range of renewable energy largely on the basis of intermittent generation like (photovoltaic) and wind," he said. "If California is going to go from 25 to 50 (percent renewables) over the next 10 to 12 years, they're going to have to put in a lot of storage."
For reprint and licensing requests for this article, CLICK HERE.