Wealthiest Angelenos: 5. ELI BROAD
Thursday, August 24, 2017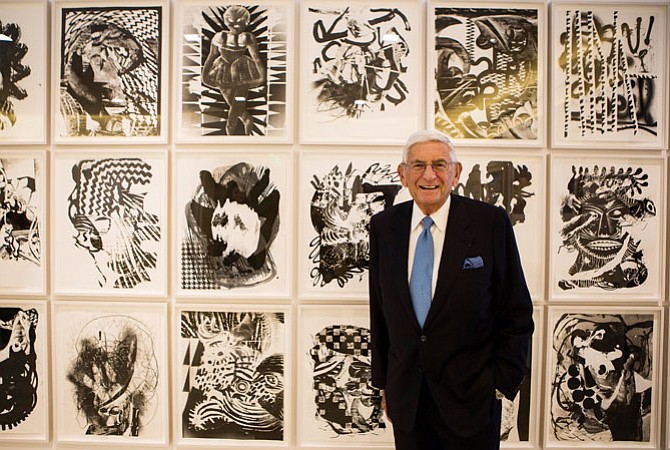 5. ELI BROAD
THE MONEY: Broad amassed his wealth by building homes as co-founder of KB Home and by selling insurance as owner of SunAmerica, which was later acquired by AIG. Broad's diversified investment portfolio, which includes a roughly
$3 billion art collection, saw overall gains.
THE BUZZ: One of L.A.'s most-noted philanthropists and civic leaders, he launched the Broad museum downtown in 2015. The institution attracted more than 820,000 visitors in its first year, triple its preopening projections. It cost $14 million to operate in year one, and paid $8.2 million in federal, state, and local taxes, according to a Los Angeles County report. Broad and his wife, Edythe, continued their philanthropic efforts by funding $1 million in grants at UCLA, USC, and UC San Francisco stem cell research centers. The couple originally funded those centers 10 years ago with an initial $80 million. They also provided a $1 million endowment to fund after-school homework centers at public libraries across the county for homeless and low-income students. Other philanthropic endeavors have been more controversial. Teachers at four Los Angeles Unified School District campuses refused to accept funds from nonprofit Great Public Schools Now – partially funded by the Broad Foundation – due to its support of charter schools. Broad publicly denounced U.S. Education Secretary Betsy DeVos prior to her Senate confirmation.
NET WORTH: $8.24 billion (+7.9%)
LAST YEAR: $7.64 billion
AGE: 83
RESIDENCE: Los Angeles
SOURCE OF WEALTH: Homebuilding, insurance
Return to Wealthiest Angelenos index page
For reprint and licensing requests for this article, CLICK HERE.