Dead in the Water
Friday, September 16, 2016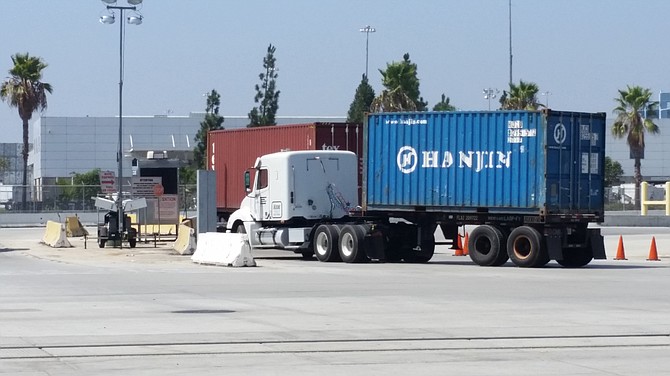 Summer just ended, but many businesses are occupied with the year-end holiday shopping season. And despite the recent report from the Census Bureau that incomes have risen across economic lines and poverty has declined, there's a fair amount of nervousness in the market.
Expect the bankruptcy of Hanjin Shipping Co. to be felt for months, as competitors increase prices in the absence of a major player and goods are delayed on their way to U.S. shores.
In the wake of the bankruptcy filing, spot prices for transpacific shipping spiked as much as 50 percent. That was expected to scale back as the market adjusted to the loss of a shipping line responsible for just 3 percent of the global market (and nearly 8 percent of the transpacific market). But that does not mean the trouble is over. Market research firm IBISWorld is projecting that deep-sea cargo shipping prices will rise more than 3 percent per annum on average through 2019.
In the near term, expect prices on Main Street to go up. IBIS is suggesting that the Hanjin collapse alone is making retailers nervous: they expect their prices to rise and sales in the holiday season to be weak.
"Sensing trouble in the midst of pre-holiday season stocking," an IBIS analyst wrote, "U.S. retailers are already flooding the cargo transportation market to get their cargo shipped as soon as possible, causing a huge demand spike, which will result in further delays and longer lead times for cargo shipping."
Between troubled shippers and nervous retailers lies a whole supply chain. An affiliate of Hanjin leases the largest terminal at the Port of Long Beach, and the Harbor Commission has met behind closed doors to look at its options if the South Korean company can't keep up with its payments. Drayage firms, which move goods from the ports, to freight forwarders who make sure goods get from dock to door will all be affected.
So while the Hanjin trouble has barely registered with the broader world, it may yet serve to stall what was shaping up to be a revved-up economy.
For reprint and licensing requests for this article, CLICK HERE.