Port of Long Beach to Use Cargo Ship to Clear Hanjin Containers
Thursday, November 3, 2016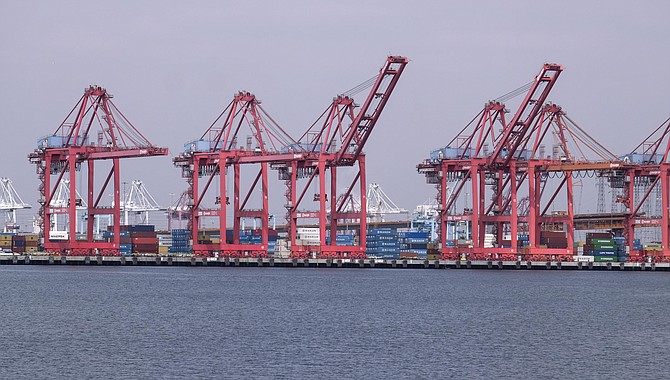 The Port of Long Beach is bringing in an unused container ship to help clear a backlog of empty cargo containers left behind by Hanjin Shipping Co.'s bankruptcy.
The agreement with the port's largest pier operator, Total Terminals International, in which Hanjin has a stake, would move about 4,300 containers to the vessel and free up the chassis they rest on.
Despite efforts by officials at the ports of Long Beach and Los Angeles to find storage space for the containers, Long Beach officials said about 6,000 Hanjin-leased containers were still occupying chassis.
Total Terminals last month agreed to take empty containers owned by Hanjin, but wouldn't accept leased ones.
As many as 10,000 Hanjin-used containers were on chassis in October, cutting into the 77,000 units available at the two ports that truckers depend on to move cargo containers. That has led to delays for shippers and manufacturers.
The empty container ship is expected to arrive in Long Beach in the coming week, officials said.
Before its Aug. 31 bankruptcy filing, the South Korean cargo container company was the world's seventh largest.
For reprint and licensing requests for this article, CLICK HERE.