Silicon Beach Report July 11: Warner Bros. Settles with FTC Over Undisclosed Promotions
Monday, July 11, 2016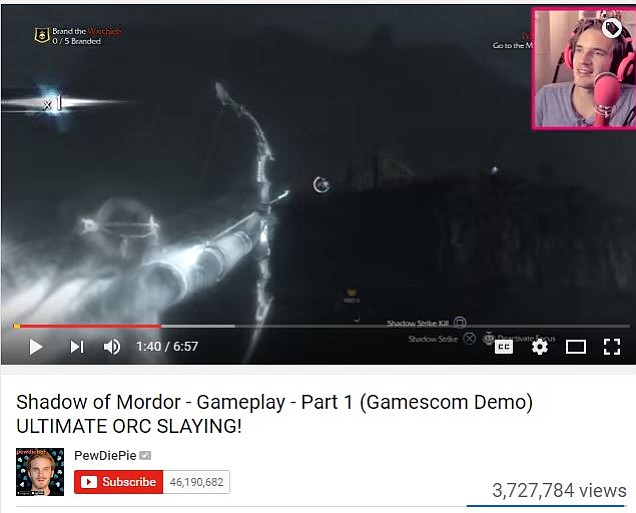 FTC Hits Warner Bros. for undisclosed paid promotions, the NFL is hiring a Snapchat editor, J2 Global acquires another six companies, and more.
J2 Global Inc. Acquires Another Six Companies in Q2
Internet services company J2 Global of Hollywood acquired six small companies for an undisclosed amount in the second quarter, reports the L.A. Business Journal. The acquired firms included email marketing companies SMTP and Publicaster, digital media company GameTrailers, as well as backup storage companies Electronic Vaulting Services, Safebackup, and 24sevenbackup.
NFL Hiring a Snapchat Editor
The National Football League is looking for an editor run its own Snapchat Discover channel, reports Mashable. A Discover channel for the NFL would deepen the league's partnership with Snapchat, which in September signed a year-long deal to create Live Stories — handpicked collections of photos and videos from fans, players and league employees taken with the app.
Real Estate Listing Site Huas Launches Lifestyle Search
Haus of Beverly Hills launched the beta-version of its real estate listing website, according to its blog. The website allows house searchers to find properties based on their lifestyle; for example, pinpointing homes near local art venues.
Warner Bros. Settles with FTC Over Undisclosed Promotions
Warner Bros. Home Entertainment Inc. settled Federal Trade Commission charges that it deceived consumers during a marketing campaign for the video game "Middle Earth: Shadow of Mordor," by failing to adequately disclose that it paid online celebrities, including PewDiePie, to post positive gameplay videos on YouTube and social media, reports the L.A. Business Journal. The FTC claims that the videos at issue were viewed more than 5.5 million times.
City of Los Angeles CTO Steps Down
The City of L.A.'s Chief Technology Officer, Peter Marx, stepped down on Friday to take a job as an executive director in software development at GE Digital, according to a press release. Replacing Marx is Jeanne Holm, previously the city's deputy chief information officer, who will serve as senior technology advisor to Mayor Eric Garcetti.
For reprint and licensing requests for this article, CLICK HERE.