Tronc Reports 20 Percent Jump in Second-Quarter Net Income
Wednesday, August 3, 2016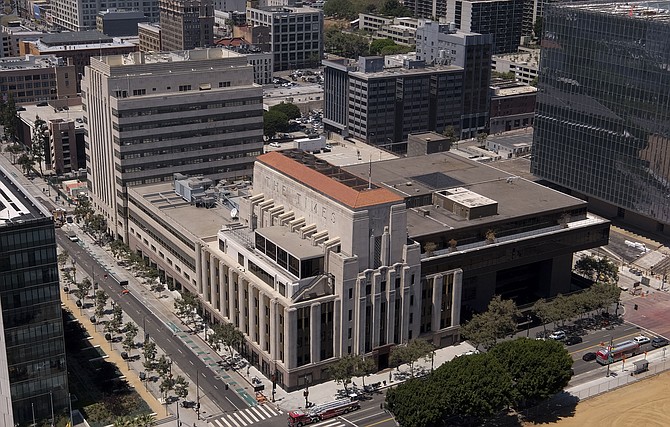 In its first earnings call since launching as tronc, the rebranded Chicago owner of the Los Angeles Times reported a nearly 20 percent jump in second-quarter net income on Wednesday, with expansive cost-cutting efforts to thank as the media giant looks to its digital future.
Executives in the meantime are confident efforts to deliver on the digital front have been – and will continue to be – conducive to generating new and ongoing revenue streams. The company's optimism reflected in its updated revenue guidance for 2016, which was raised to a range of $1.61 billion to $1.63 billion from previous projections in the range of $1.6 billion to $1.625 billion.
Related Links: Newspaper Parent Hopes Changed Name Delivers
"Despite the distractions the company has faced over the last quarter, and although our management team is still relatively new, we delivered a strong performance in the second quarter," Chief Executive Justin Dearborn said in a conference call Wednesday.
Net income increased to $4.1 million, up from $3.4 million in the previous year. Earnings per share, however, were down for the company in its second quarter, coming in at 12 cents a share – down from 13 cents a year earlier. The recent earnings per share figure was pushed down due to restructuring and transaction costs in the second quarter, tronc said in a statement.
Related Links: LA Times Building Set for Major Renovation
Shares of tronc closed 13 cents up on Wednesday to $15.00 – a price matching Gannett Inc.'s standing per-share offer to acquire tronc. After initially setting a bid of $12.25 per share in April, the Virginia-based media holding company raised its bid to $15 a share in May following tronc shareholder rejection of the first offer. There was no mention of the offer during the earnings call Wednesday.
While the company cut operating expenses by 2.5 percent in the quarter to $390 million, revenues fell 2 percent to $405 million, compared to $412 million in the second quarter of 2015. To explain the slipping revenues, the company cited decreased advertising revenue, which fell 4.4 percent, offset by a full quarter of revenue from its newly acquired daily, The San Diego Union-Tribune.
Tronc's Chief Financial Officer Terry Jimenez said he expects the company's second-quarter figures to be more indicative of its financial performance going forward than its performance in the previous quarter, when Dearborn said the company was still in its early stages of transformation.
"We have a strategic plan in place to transform tronc by combining our platform of premium brands with proprietary technology to accelerate digital growth and create value for our shareholders," Dearborn said.
For reprint and licensing requests for this article, CLICK HERE.