Intuit Announces Abrupt End to Docstoc
Friday, September 4, 2015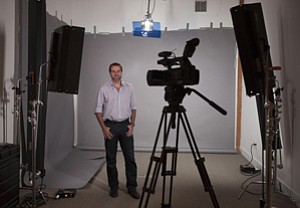 Santa Monica document sharing company Docstoc Inc. will shut down Dec. 1, two years after it was acquired by financial and tax software developer Intuit Inc.
Founder and former Chief Executive Jason Nazar said he learned about the closure prior to yesterday's announcement on Docstoc's website, but long after Intuit had made the decision.
"It's not a decision I would have made, but it's their right and prerogative to do so," said Nazar. "It was a decision that was made without the participation or inclusion of myself or of my team. It was a decision that was handed down."
That said, he was gracious about the decision.

"Intuit is a large successful company that does a lot of good for a lot of customers and they always treated us and a lot of my team with respect," he said. "These things aren't that uncommon."
Founded in 2007, Docstoc is an online platform where small business owners can download basic document templates, such as nondisclosure agreements, business incorporation paperwork or business plans. It grew to include other small-business support services, such as instructional videos and business licensing services.
Intuit acquired Docstoc in 2013 for a reported $50 million. At the time, the company boasted 50 percent revenue growth over the previous year and was profitable. Nazar, who left the company in March, said it was profitable and had about 65 employees at the time of his departure.
Intuit officials did not respond to requests for comment.
Intuit has laid off more than 600 employees in its small business division since June, part of its restructuring focus on its small-business accounting software QuickBooks. Last month, it announced plans to sell several other software products, including personal finance accounting software Quicken, turnkey app development software QuickBase and automated marketing software Demandforce. The company plans to keep its highly lucrative software TurboTax.
Nazar, a fixture in the L.A. tech business community as host "Startups Uncensored," a monthly fireside chat with prominent entrepreneurs, writes frequently about entrepreneurship and small business development for the Wall Street Journal, Forbes and Business Insider.
Now working on a stealth startup related to small business services, he said he lobbied to buy back the company or help sell the company to a third-party buyer.
"I don't think they looked at whether it was profitable or not," said Nazar. "I think what happened in their restructuring they decided to focus on a much smaller set of priorities. Anything that didn't focus on QuickBooks became something that they didn't want to invest in going forward."
The majority of Docstoc's employees have been let go with severance packages, a few are staying until December to help with the closure. Some have been absorbed into Intuit, said Nazar.
Technology reporter Garrett Reim can be reached at greim@labusinessjournal.com. Follow him on Twitter @garrettreim for the latest in L.A. tech news.
For reprint and licensing requests for this article, CLICK HERE.