UBeam's Disclosure Raises New Questions, Doesn't Answer Old Ones
Tuesday, November 10, 2015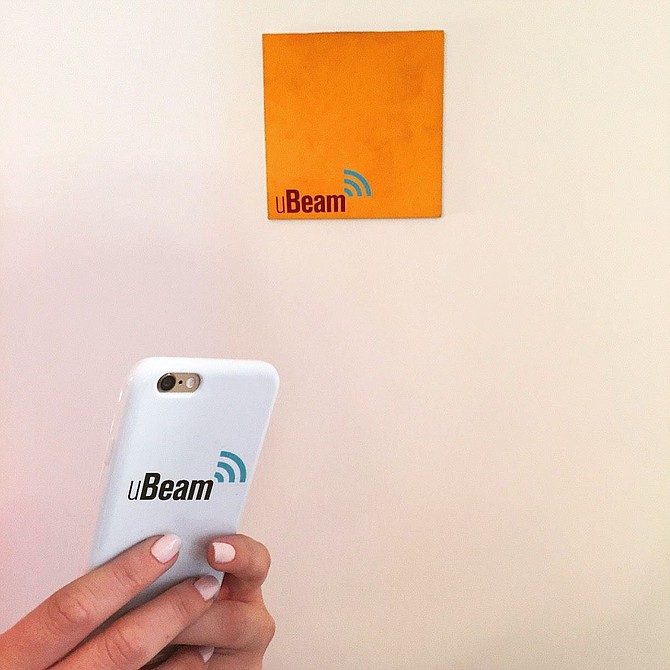 To dispel growing skepticism, wireless charging startup uBeam Inc. released a short list of product facts to industry blog TechCrunch on Saturday. But the information raises new questions and doesn't answer old ones, say experts.
The information doesn't address doubts about uBeam's likely inefficiency, cost and infeasibility, say experts. Bolder claims, such as the ability to charge an electronic device through the air faster than a wire, also raised eyebrows.
UBeam has come under intense scrutiny in the past few days, after skepticism from ultrasound technology experts published in the Business Journal and IEEE Spectrum cast doubts about uBeam's wireless charging claims.
UBeam claims its technology wirelessly charges electronics, such as cellphones, using ultrasonic waves sent through the air. Invented by 26-year-old , self-professed engineering novice Meredith Perry, the idea has brought uBeam $23.2 million investments from big names, such as Menlo Park's Andreesen Horowitz, Santa Monica's Upfront Ventures, Peter Thiel's Founders Fund as well as billionaire Mark Cuban and Yahoo Inc. Chief Executive Marissa Mayer.
In response to growing doubts, Perry has pointed out that experts say her idea is at a minimum not impossible. However, despite being rudimentarily possible – and indeed not novel – experts say they are doubtful uBeam would perform efficiently, practically or cheaply. For over four years uBeam has declined to demonstrate a working cellphone prototype.
Perry has previously declined to address skepticism in an interview with the Business Journal and did not respond immediately for a request to comment for this article.
"It is an interesting story in that someone who doesn't have expertise goes out and creates something, but you've got to support it," said Joseph Pompei, chief executive of Holosonics, a Watertown, Mass. company that uses ultrasound to beam audio advertisements. "Eventually people are going to say, 'Let's see it.' But what was disclosed in TechCrunch that's not it. It's not enough."
Through the disclosure to the blog, uBeam claimed it had a range of 13.1 feet (4 meters); used a single frequency within the range of 45kHz to 75kHz with an output of 145 decibels to 155 decibels; and is "designed" to receive at least 1.5 watts at 13.1 feet.
Those specs may confuse or impress non-experts. However, it isn't enough to verify that uBeam operates efficiently or practically, said Pompei.
"It doesn't show that they built it. It just says it's designed to do this. They don't say they've done it," he said. "They are very careful with the language."
For reprint and licensing requests for this article, CLICK HERE.
Prev Next