L.A. Launch List: Feb. 6
Friday, February 6, 2015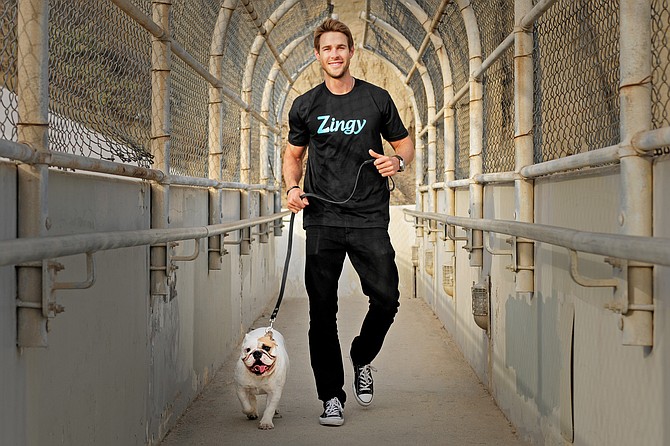 The Los Angeles Business Journal brings you a weekly roundup of L.A. launches.
Bluebeam Software: The Pasadena PDF solutions provider's latest document-sharing software, released this week, offers smarter markups, more automated tasks and improved cloud-based sharing and communications. Bluebeam specifically caters to architecture, engineering and construction companies. It was acquired by Nemetschek for $100 million in October.
Klutch: Pitched as a WhatsApp-Yelp-iCal hybrid, Klutch has added Android and web versions of its iOS multiplatform scheduling and messaging app. The mobile app integrates with users' calendars as well as discovery platforms to easily find nearby restaurants and cafes for meet-up locations. Klutch is based in Santa Monica.
MCB Network: The multichannel network is distributing its "Hispennial"-targeted channels, which cover entertainment, music and cartoons, through several iOS and Android video apps. The channels are also available through Roku. MCB operates out of L.A. Center Studios in downtown Los Angeles.
Privlo: The non-qualified mortgage loan startup has launched in California to assess high-quality borrowers with more complicated incomes, such as small business owners, entrepreneurs and the self-employed. Privlo has more than $350 million in dedicated capital from a New York hedge fund. Chief Executive Michael Slavin said Privlo will cover 90 percent of the country's available market, or 21 states, by the end of the year. The Pasadena startup is backed by Spark Capital and QED Investors.
Zingy: Pet services can be lucrative, just ask DogVacay, which has raised $47 million to date and is one of L.A. tech's biggest success stories. Zingy, an on-demand dog walking service, is hoping to take a bite of that action. The "Uber for dog walking" startup connects owners with vetted walkers through a mobile app, which lets owners book a walk, review credentials and track their dog's route in real time. The service is currently only available in Los Angeles.
Staff reporter Melissah Yang can be reached at MYang@labusinessjournal.com. Follow her on Twitter @MelissahYang for the latest in L.A. tech news.
For reprint and licensing requests for this article, CLICK HERE.