L.A. Launch List: Nov. 14
Friday, November 14, 2014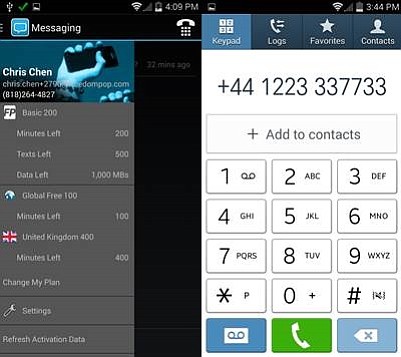 The Los Angeles Business Journal brings you a weekly roundup of L.A. launches.
Aspiration: An investment firm for the middle class – that's what's promised by Aspiration. The West Hollywood startup said it will let customers decide how much they want to pay for its services. "Part of democratizing any industry, especially the financial industry, isn't just democratizing access but really the way you treat people," said Chief Executive Andrei Cherny. Read more here.
Beats by Dr. Dre: Rapper Dr. Dre's Culver City audio brand is expanding its wireless headphone line with Solo2 Wireless. The cordless headphones lets listeners move up to 30 feet away from their audio devices to take calls, skip songs and change the volume. They will be priced at $299.95 on Apple.com and at select retailers. Apple Inc. acquired Beats in July for $3 billion.
CurbStand: The mobile app that lets you find and pay for valet parking now includes on-demand features. For example, users can request their cars be ready for pickup. The Beverly Hills company also launched a companion app for valet operators to communicate directly with drivers. CurbStand, currently available in Los Angeles and Miami, plans to expand its service to Texas markets in Dallas, Austin and Houston before the end of the year.

FitOrbit: Fitness training company FitOrbit has unveiled a health and wellness mobile app that uses live and historic data for personalized advice. Uptick lets coaches communicate through texts, video chats and photo messaging to motivate clients. The app will be available for consumer use later this year. FitOrbit is based in Brentwood.
FreedomPop: The West L.A. free wireless phone service has released an international calling plan that offers 100 complimentary minutes every month and international phone numbers to use another country's local rates. The service is also available to those who use FreedomPop's iOS or Android app. The company plans to expand the international call plan to 170 countries within weeks. FreedomPop was reportedly in talks with Sprint earlier this week about a possible investment or acquisition.
Shopfeed: The shopping app wants to streamline product discovery by creating editorial lists that curate content from publishers. Products mentioned by favorite celebrities, magazines and blogs are placed in users' feeds for easy access. The West Hollywood company plans to release additional features such as gifting, wishlists and one-click buying.
Staff reporter Melissah Yang can be reached at MYang@labusinessjournal.com. Follow her on Twitter @MelissahYang for the latest in L.A. tech news.
For reprint and licensing requests for this article, CLICK HERE.