Port's HQ Plan Takes on Water
Long Beach developer looks to sink 'done' deal.
Monday, November 14, 2011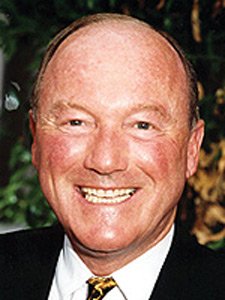 After months of negotiations this spring and summer, Legacy Partners expected to sell a massive office building to the Port of Long Beach, which has been searching for a new headquarters.
But that $144 million deal, which seemed all but done in August and would be one of the largest office sales in Los Angeles County in recent years, now looks doomed. Two harbor commissioners are blocking the purchase of One World Trade Center in downtown Long Beach, citing security concerns.
But Legacy counters that the harbor commissioners are trying to kill the deal so the port can build a headquarters at a project being developed by a politically connected local attorney.
"Political patronage has gotten in the way of good fiscal sense for the city and, more importantly, the harbor commission," said Jerry Neuman, an attorney with Sheppard Mullin Richter & Hampton LLP who is representing Legacy.
Gregg Hall, a managing director at Foster City-based Legacy, said a project pushed by Samuel "Skip" Keesal, principal of Long Beach's largest law firm, is the only thing holding up the World Trade Center deal.
Keesal has made his interest clear, telling harbor commissioners at a public meeting last month that he could build the port a headquarters building for only $103 million as part of his $2 billion Golden Shore Master Plan project, a development that badly needs the port as a tenant to get financing.
The commission has not formally said it plans to pursue the offer, but one port insider intimate with the board's discussions said Keesal's proposal is being considered "on equal footing with the World Trade Center."
While $103 million is substantially less than the cost of buying the World Trade Center property, Legacy, local brokers and even one port commissioner say it's a low-ball figure.
"Any project that's going to be new construction is simply going to be more expensive," said Greg Gill, president of broker Lee and Associates' South Bay office, who is not involved in Keesal's project or the World Trade Center deal. "It's almost impossible to beat (the price of) existing, quality space."
Keesal declined to comment for this story.
New digs
The port has been planning to move out of its outdated and seismically unstable administration building, located on port property, for nearly a decade. The port had planned to build a roughly $220 million office tower near its existing building, but Long Beach Mayor Bob Foster last fall vetoed the plan, saying it was too expensive.
The port started exploring other options, initially looking to lease office space. Negotiations with Legacy for space at One World Trade Center started about a year ago, and those talks soon turned into negotiations to buy the entire 575,000-square-foot property.
That's much more space than the port estimates it needs: less than 200,000 square feet initially and possibly an additional 50,000 square feet years from now. Legacy and other supporters of the purchase say the extra space could be leased out, producing an annual income stream of more than $6 million or almost $130 million over 20 years.
Legacy's Hall said he and Port Executive Director Richard Steinke, who has since announced he is retiring, negotiated for several months early this year and ultimately settled on a sale price of $130 million. The purchase also would require the port to pay a $14 million early payment penalty on Legacy's loan for the property, bringing the total to $144 million.
For months, it seemed clear the port was heading toward purchasing the building. In May, before negotiations were finished, the harbor commission approved the $8 million purchase of a parking lot behind the World Trade Center.
Then in August, commissioners voted 4-0 to approve a purchase and sale agreement for the office tower and entered into a 60-day due-diligence period.
But at an Oct. 10 meeting, Commissioners Rich Dines and Doug Drummond, both appointed by Foster in July, voted against closing the deal.
Commission President Susan Anderson Wise, whose husband is a partner in a law firm that leases offices at the World Trade Center and who personally subleases office space there, recused herself. With Wise not voting, the board deadlocked at 2-2.
Drummond, a retired police commander and criminology professor, told the Business Journal that the building has too many entrances and exits, and that its underground parking garage, shared with the Hilton hotel next door, would be difficult and expensive to secure.
Dines pegged the total cost of the World Trade Center property at about $180 million, including security upgrades, other improvements and the cost of the parking lot purchased in May (though Legacy objects to including the parking lot costs since that deal is done).
"At $180 million, I believe the port could develop and build their own building at a size they need and create some jobs in the process. If we build the building, it creates 1,500 to 2,000 local construction jobs, and I think that should be considered a priority," said Dines, who denied that the commission is considering building on land from Keesal or anyone else.
Keesal's Golden Shore development, put together before the housing crisis and recession, called for building as much as 340,000 square feet of office space and as many as 1,370 condominiums on nearly six acres south of Ocean Boulevard in the southwest corner of the downtown area.
When plans were announced in 2007, the project had an estimated cost of between $2 billion and $2.5 billion and was hailed as possibly the largest development in the city's history.
Keesal's firm, Keesal Young & Logan, and Long Beach's Molina family, founders of the publicly traded Molina Health Care Inc., own the land. The Molinas did not return calls for comment.
'Too high'
Keesal tried last year to sell the port on making Golden Shore its new home. Harbor Commissioner Nick Sramek said he and other commissioners as well as port staff met with Keesal at his downtown office to discuss the project.
"He had all of us over individually," Sramek said. "That was well over a year ago. We were interested, but the numbers were too high."
He said Keesal came back to commissioners with numbers time after time over the past year, but that the project was never under serious consideration.
But once the port appeared ready to buy the World Trade Center, Keesal got back in the mix. At the Oct. 10 commission meeting, Keesal made it clear he wanted the port to build at his site, even offering the port free rent at the downtown Union Bank of California building he owns.
"We've proposed that (your) building can be built by your developer for $103 million on any of four properties we own with an unobstructed view of the Port of Long Beach," he said.
Keesal also made it clear at the meeting that the port would be a big help to the project, which has preliminary approvals from the city and the California Coastal Commission.
"The advantage to us is we're proud of what's coming out of this, and we think it will be a synergy for a big project we're building," he said.
Indeed, local brokers say the Golden Shore project desperately needs the port or another large tenant if it's ever going to move forward. Without preleased space, brokers said it will be hard to find financing for the project.
"I think it's critical to the project," said Lee and Associates' Hill. "I don't think there's much of an appetite for speculative development."
Foster, the Long Beach mayor, has been quiet about the World Trade Center deal, but he has called the Golden Shore Master Plan an "iconic project," and praised the integrity of Keesal and the Molinas.
Keesal has hosted fundraisers for or donated to the campaigns of Foster and dozens of other candidates for local, state and federal office. (see sidebar.)
Foster's office said he was traveling and not available to comment on this story, but harbor Commissioner Drummond said Legacy's allegation of patronage is "disgusting."
"Keesal has never benefitted me, and certainly the mayor has never told me how to vote," he said.
Legacy responds
Neuman, Legacy's attorney, said if harbor commissioners have a problem with the building's price or with issues such as security, they should let the company know as part of the due-diligence process.
"Say, 'I don't like this, therefore I need you to fix it or discount the purchase price,'" he said. "That allows us to fix it."
Instead, by leaving the deal deadlocked at 2-2, he said the commission is poised to simply let the deal die, a move he called "governing by inaction."
Legacy's Hall added that even if Dines' estimate of $180 million in total cost proves accurate, purchasing the World Trade Center still makes more sense since Legacy estimates new construction would cost a minimum of $200 million.
Harbor Commissioner Thomas Fields said that estimate sounds right.
"Maybe the World Trade Center really is $160 million or $170 million. But what does that matter if it's $40 million less than all the other options?" Fields said.
That argument hasn't resonated with Dines or Drummond, leaving Legacy to do whatever it can to resuscitate its deal. Neuman last month wrote a letter to Long Beach City Attorney Robert Shannon saying Wise should be able to vote on the matter and has asked the state Fair Political Practices Commission to rule on whether she can.
"We're exploring every option, including what potential remedies we have at law," Neuman said.
For reprint and licensing requests for this article, CLICK HERE.