Provider of Wi-Fi Hopes to Connect
Boingo plans IPO while facing increased competition.
Monday, January 31, 2011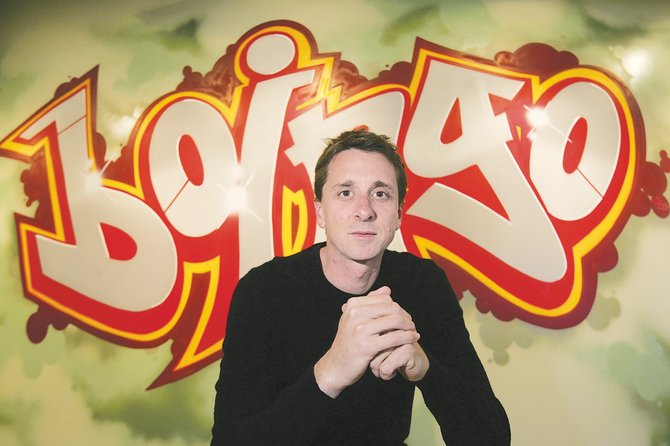 For Boingo Wireless Inc., which has been selling subscriptions to its Wi-Fi networks for 10 years, the recent surge in smart phones and tablets is a signal that the company's on the right frequency.
Now, executives plan to take the Westwood company public, a demonstration of their belief in continuing growth. Nevertheless, there might be some static: The company acknowledges it could face challenges if free Wi-Fi services become more widespread.
Boingo installs and operates wireless networks in airports, coffee shops and hotels. The company charges a subscription fee to people who want to access the Wi-Fi connections, known as hot spots, from their cell phones, laptop computers or tablet devices. Subscribers tend to be those who frequent those Boingo-equipped locations.
"Given the growth in this area, many might imagine that Boingo's prospects are quite positive," said Larry Harris, a professor of finance at the USC Marshall School of Business. "But they're competing against many larger companies that have business models that often allow them to provide access to services for free."
For example, a big cell phone provider could install a chain of Wi-Fi hot spots in public places and offer them for free to their customers as a benefit. Likewise, a shop or chain of shops could install a Wi-Fi system itself without contracting with Boingo or a similar firm. Many airports have started offering free wireless deals from other companies during holiday travel periods.
Boingo began offering its subscription Wi-Fi at Starbucks cafes in 2008. But last July, Starbucks Corp. contracted with AT&T to provide free wireless for its customers.
A spokesperson for Boingo declined to comment due to the company's pending initial public offering, but the company acknowledges in its Security and Exchange Commission filing that the growing number of free Wi-Fi networks could pose a risk for its business.
Monica Alleven, editor in chief of Portland, Ore., trade publication Wireless Week, said free Wi-Fi could force Boingo to lower its subscription prices.
"The big question mark is what free Wi-Fi would do to Boingo's revenue stream," she said. "If venues decide to offer Wi-Fi for free, that would impact what Boingo can charge their customers."
But Boingo's financials have improved. The 135-employee company is profitable with earnings of $5.7 million for the nine-month period ended Sept. 30, up from a net loss of $145,000 for the same period in 2009.
Boingo's primary source of revenue is from month-to-month subscription plans, which cost anywhere from $8 to $60 depending on the number of devices and countries included in the plan. The company had 191,000 subscriptions at the end of September, up from 140,000 at the end of 2009.
Public push
Sky Dayton, founder of Atlanta Internet service provider EarthLink, started Boingo in 2001. During the last 10 years, the company has set up more than 211,000 wireless hot spots in more than 100 countries.
Boingo filed with the SEC on Jan. 14, announcing that it hopes to raise up to $75 million in its public offering, which is being underwritten by Credit Suisse, Deutsche Bank Securities, Pacific Crest Securities and William Blair & Co. The company has not yet stated how many shares it will sell or at what price. Its stock will trade on the Nasdaq under the ticker symbol "WIFI."
Boingo plans to use the money from the IPO for working capital, general corporate purposes and future acquisitions. It also stated in the filing that it wants to expand its network deeper into Europe and Asia; currently, the majority of the company's hot spots are in Asia.
The company claims that it has no direct competitors in the wireless hot spot market. But it does acknowledge that indirect competitors include telecommunication operators, cable companies and wireless service providers.
Boingo also has deals with a number of those same wireless service companies, including Verizon Wireless and T-Mobile. Under the deals, those companies can give their customers access to wireless hot spots via Boingo.
AT&T bought a former competitor of Boingo's, Irving, Texas, hot spot provider Wayland, in 2008 to give its customers access to Wi-Fi at no additional charge. In addition, Boingo contracted in 2009 to provide Verizon customers free access to its wireless hot spots.
Boingo advertises its hot spots as an alternative to wireless provided by a broadband network, which is what most people use to access the Internet on their 3G or 4G telephones. Broadband networks run slowly when they reach capacity, which does happen. Boingo claims its hot spots help reduce the stress on a network.
Debra Lewis, a spokeswoman for Verizon, said the company formed a partnership with Boingo to give customers more options.
"Sometimes it makes sense to get into a Wi-Fi hot spot instead of our mobile broadband network," she said.
As companies such as Verizon begin to roll out their 4G networks, which provide faster Internet access, that could also pose a threat to Boingo. The increased capacity of the 4G network would eliminate the need for Boingo to provide a different option.
But the company states in its SEC filing that even with the latest 4G technology, service providers will want customers to have the option of Wi-Fi as a broadband alternative.
"Despite spending billions of dollars every year to expand their networks, network and telecom operators still face capacity-strained networks," the company said in the filing. "Innovations in broadband technologies such as 3G and 4G will not be sufficient to relieve the strain on networks."
For Boingo, an IPO should help raise the company's profile and highlight the advantages of providing wireless hot spots, Alleven said.
"It's crazy not to have Wi-Fi along with 3G or 4G," she said. "Consumers are expecting that option."
For reprint and licensing requests for this article, CLICK HERE.