Will an IPO Still Be In Demand?
SEC raises flags over website operator's accounting.
Monday, January 3, 2011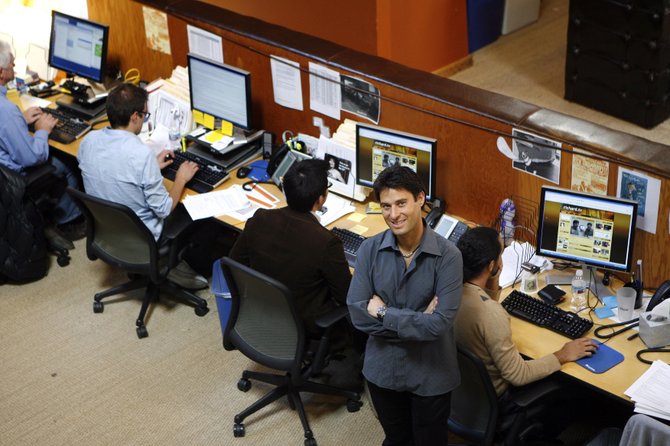 When one of L.A.'s hot media startups announced in August that it was preparing for an initial public offering, analysts widely assumed it would have happened by now. But questions about Demand Media Inc.'s accounting have pushed its public debut back to an undetermined date.
Now, analysts are saying that if the Securities and Exchange Commission allows the Santa Monica company to go public despite its unconventional expensing method, it could be a game-changer for similar media companies.
Demand, a content-creation company that churns out thousands of articles and videos daily for its many websites, amortizes the cost of producing this online content over a five-year period. In its SEC filing Dec. 21, the company claims that it can do this because its content continues to generate revenue years after it was first published. Most online publishing companies expense the cost of creating content immediately.
If the accounting method is approved, "this will set a precedent and cause other firms already in the public domain to change their accounting," said Lloyd Greif, chief executive of downtown L.A. investment firm Greif & Co.
Demand, which is headed by Myspace veteran Richard Rosenblatt, contracts more than 13,000 freelancers to produce articles and videos for its websites, such as eHow.com and LiveStrong.com, or outside publishers, such as USAToday.com. The majority of the company's revenue comes from the advertising it sells around this content. Demand also runs a domain name registry, eNom, which makes up about 44 percent of its revenue.
The company announced Aug. 6 that it planned to raise up to $125 million in an initial public offering. Demand plans to be traded on the New York Stock Exchange under the ticker symbol "DMD" and use the money from the sale of its 7.5 million shares – 3 million of which will come from current stockholders – to expand internationally, develop content and products, and invest in sales and marketing initiatives.
But the SEC appears to have asked Demand to push back its public debut, which was underwritten by Goldman, Sachs & Co. and Morgan Stanley, until the company better explained how it amortizes the cost of making its content.
"It looks like they filed in the summer expecting the deal would get done well ahead of the holidays," Greif said. "But clearly the original filing was deemed to be incomplete."
Now that it has submitted its amended filing, Demand must wait for the commission to give it the green light to continue with its IPO.
Prev Next
For reprint and licensing requests for this article, CLICK HERE.