Jeep Rolls Out Model Tied to Activision Game
SIDE BAR: Advanced Placement
Monday, November 8, 2010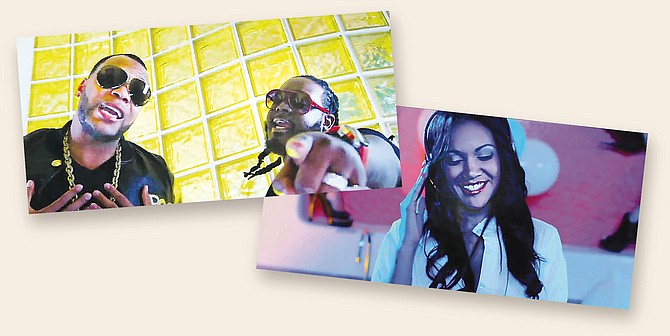 When Activision Blizzard's hot game in the "Call of Duty" series hits stores this week, players will be able to drive across virtual battlefields in a digitally animated Jeep.
If they enjoy the ride, they'll be able to buy a real-life version of the tough-guy vehicle, thanks to an unusual and ambitious partnership with the car company.
A special-edition Jeep will go on sale late this month branded with the "Call of Duty: Black Ops" name. The agreement between Activision Blizzard Inc. of Santa Monica and Jeep's parent, Chrysler Group LLC, includes a joint marketing campaign scheduled to run until the end of the year.
In the past, a few cars have been co-branded with movies, but this is apparently the first time a vehicle and video game have gotten into such a relationship.
Mike Hickey, an analyst who tracks Activision, said he was surprised to hear about the "Call of Duty" Jeep. Usually most video game-related merchandise is more modest.
"It's one thing to sell action figures," Hickey said. "Now you've got a video game that's taking shape in a large vehicle."
Neither party would disclose terms of the deal, but both automotive and video game experts have suggested that Jeep likely paid Activision for the product placement. Activision benefits from the marketing campaign for the Jeep, which will include ads during National Football League games.
"It really allows us to get our message out there in a different way," said Jeff Kaltreider, a senior director of marketing at Activision.
And Jeep gets exposure with the giant fan base of "Call of Duty" and its younger demographic.
"This game is one of the largest anticipated releases this year. The reach is pretty phenomenal," said Kim Adams House, head of Jeep advertising and communication. "What better opportunity to expand the reach of our brand to the 18- to 34-year-old males who play the game?"
Real Wrangler
The game publisher approached Jeep in March about becoming the game's automotive partner after the game developer, Treyarch, came across the Jeep when researching vehicles that would have been used by the military during the Cold War era.
Treyarch designers met with Jeep executives to help them integrate the vehicle into the game's single-player storyline and its online multiplayer version.
"The Jeeps in the game are very realistic compared with those used in combat in the Cold War era," Kaltreider said.
Jeep decided to take the partnership one step further by designing a real vehicle similar to the one in the game.
The special-edition Jeep Wrangler is based on the car's 2011 Rubicon model, which has 32-inch off-road tires, and high-performance all-terrain axles and differentials. On the cosmetic side, it comes in black with special dark gray wheels. Detailing, including a "Call of Duty" star and insignia, are featured on the vehicle's side panels. It will retail at $30,600 for a two-door and $33,500 for a four-door.
George Kang, vice president of strategy for automobile website publisher Edmunds Inc., said Jeep integrated the "Call of Duty" branding stylishly, which should help it appeal to car buyers beyond fans of the game.
"Blacking out everything was a cool idea. And they did the details tastefully," he said. "They made sure it wasn't too cartoony, so it will have a lot broader appeal."
Kang added: "It makes the game that much more real. It allows fans to follow something more tangible."
Jeep is also hoping the vehicle, which is most popular with middle-age men, will appeal to the younger generation of video game players. Part of the attempt to generate buzz among this demographic includes a promotional deal with Kobe Bryant. The Los Angeles Lakers shooting guard showed up at the team's season opener last month driving the Black Ops edition.
But one of the challenges Jeep could face in marketing to "Call of Duty's" younger demographic, men between 17 and 34, is their spending power – or lack of it.
Jeep's Adams House isn't worried, however. She said the partnership with Activision is meant to increase brand awareness among the younger generation.
"There are kids out there who might not be able to afford the vehicle now, but we hope one day that they will," she said.
This is not the first time Jeep has created a special-edition vehicle for an entertainment property, but previously it was for movie tie-ins. In 2003, the company released a limited number of Jeep Wranglers for the film "Lara Croft Tomb Raider: Cradle of Life." Adams House said sales were successful and expects to see similar sales figures for the "Call of Duty" Jeep. She would not disclose the number of vehicles Jeep plans to sell.
The "Call of Duty" franchise is one of Activision's most successful brands. The series' last title, "Call of Duty: Modern Warfare 2," is the second-best-selling video game in the United States; Activision announced in June that it had sold more than 20 million copies of the game.
Hickey, the analyst who tracks the company for Janco Partners, said that "Black Ops" might not match the success of "Modern Warfare 2," but the game is expected to be a big seller over the holidays.
"It could be a billion-dollar opportunity for Activision by early January," he said.
Jeep's willingness to sign on to the Activision partnership shows how successful the "Call of Duty" franchise has become, Hickey said. "A Jeep is an American brand to the bone. Clearly Jeep is showing great confidence in what 'Call of Duty' means to America. It's a great testament to the brand."
RELATED STORY:
• Agency Cues Lyricists to Name-Drop Brands.
For reprint and licensing requests for this article, CLICK HERE.