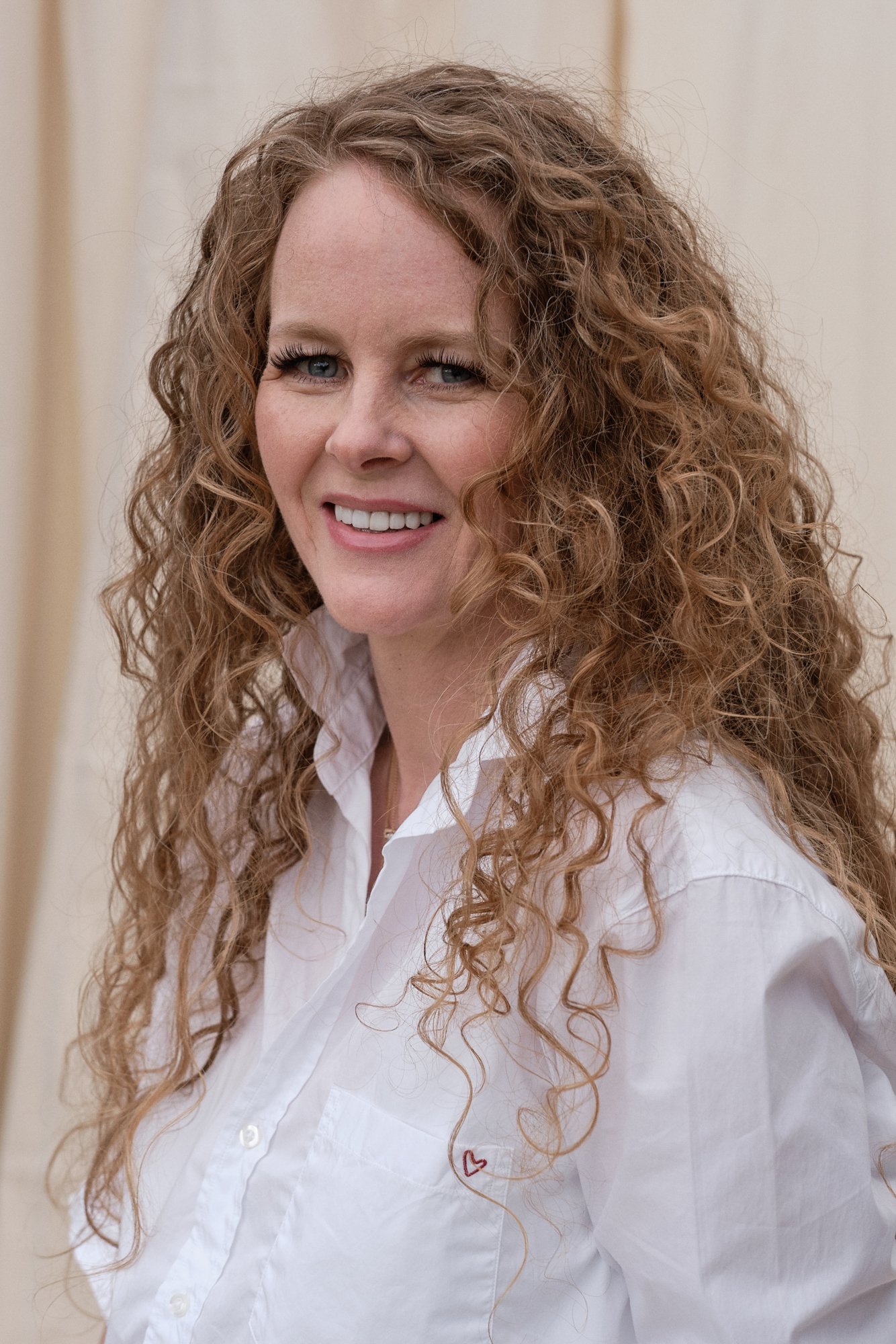 Audrey McLoghlin
Founder & CEO
Frank & Eileen / Grayson
Former engineer and single mother Audrey McLoghlin is the founder and CEO of two clothing companies: Frank & Eileen (named after her grandparents) and Grayson (named after her daughter). Both companies are focus on making women feel empowered in the clothing they wear through innovative designs that re-think the way women's clothing is made.

Frank & Eileen was founded in 2009 on a singular goal – to reinvent the button-up shirt for women using high-quality Italian fabrics traditionally reserved for men. Now a globally recognized collection, Frank & Eileen is a certified woman-owned, women-led business that has retained 100% ownership while working with the same ethical, sustainable manufacturers for over a decade.

Within the company, McLoghlin had built a life-sized, two-story doll house in the headquarters as a place for new mothers to breastfeed, pump, and spend time with their babies. Her clothing models are real-sized women. Ten years later in 2019, McLoghlin founded the Grayson brand to bring a perfect-fitting, more accessible shirt to everyday women. She used the measurements of 30 diverse women to create The Hero Button-Up, Grayson's signature line.

During 2020, McLoghlin turned once again to inventiveness, perseverance and problem-solving. When the pandemic began, not only were $11 million in orders swiftly cancelled but the Italian town where her textiles are manufactured was hit especially hard by the initial international outbreak. She quickly switched her business' focus from wholesale to direct-to-consumer by overhauling the digital marketing strategy, including hosting virtual trunk shows and live-streaming on social media. By year-end 2020, the growth in direct-to-consumer revenue allowed the company to stay profitable and on target.