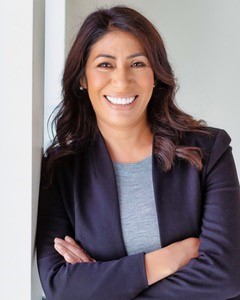 Emiliana Guereca
Founder
Women's March Foundation; Cali Event Productions
Emiliana Guereca is an activist, feminist, entrepreneur and President of the Women's March Foundation, which she founded in 2016. She was the organizer of the Women's March in Los Angeles where 750,000 people came together in 2017. The event was built around women's rights – a cause she passionately works for on a daily basis. She was also the driving force behind the 2018, 2019 and 2020 official Women's Marches in Los Angeles.

Guereca continues to devote much of her time to advocacy programs for women's rights, Latino education, and gender equality and has served as a bridge between community organizations and coalition building that spans national levels.

Guereca's most recent endeavor includes launching Women's March Action, the 501(c)4 political arm of Women's March Foundation. No stranger to receiving awards, Guereca has been presented the National Women's Political Caucus: Women of Courage Award 2019; the State of California: Pioneer Women of 2017 Award; the HOPE: Latina of the Year Award 2017; LA County: Pioneer Women of 2018; and the Pat Brown Institute: Civic Engagement Award 2018.

She is currently working on funding a Women's Building in the heart of Los Angeles as a women-led community space that advocates self-determination, gender equality and social justice.

In addition to all the work she does for women, she has launched a youth program to inspire Gen-Z. She has also been a successful entrepreneur, owning restaurants and a successful events company for many years.