Howard Fine
Reporter (Government & Energy)
Howard Fine is a 19-year veteran of the Los Angeles Business Journal. He has covered public policy issues, energy companies, transportation, economic development, banking and finance and various special assignments. He has won several awards, including Best Body of Work for a single reporter from the Association of Area Business Publications and Distinguished Journalist of the Year from the Society of Professional Journalists.
A Los Angeles native, Howard graduated magna cum laude with a bachelor of arts degree in English from Bates College in Lewiston, Maine. Howard obtained a master of science degree in journalism from Northwestern University's Medill School of Journalism in Evanston, Illinois. Prior to joining the Business Journal, Howard spent seven years as Staff Reporter at the Orange County Business Journal and before that, as Orange County Bureau Chief for City News Service.
Regulation and Policy is a biweekly column that keeps business leaders apprised of new city, county and state regulatory issues that may affect their businesses.
Recent Stories
The Los Angeles Area Chamber of Commerce has cancelled a forum set for this week on doing business with Turkey.
L.A. County's unemployment rate fell to another new low of 4.5 percent in April, but in a sign that the local economy is close to full employment, employers in the county reversed their hiring trends and shed a net 7,000 jobs last month, state figures released Friday show.
ENERGY: Chapter 11 plan for Breitburn may wipe out share value, boost tax bills.
Chapter 11 plan for oil and gas firm Breitburn could leave investors in the hole.
The Los Angeles City Council on Thursday unanimously passed a $9.2 billion budget for the 2017-18 fiscal year beginning July 1, a 5 percent increase over the current fiscal year, and nearly $500 million more than what Mayor Eric Garcetti proposed last month.
Cedars-Sinai, Torrance Memorial forge partnership in which both will operate under parent entity.
HEALTH CARE: Cedars-Sinai and Torrance Memorial like the prognosis for a joint medical center entity.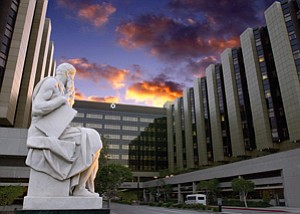 DEVELOPMENT: System will restrict EIR authors to prequalified consultants list.
In the hopes of avoiding protracted lawsuits over environmental impact reports for major projects, city of L.A. planning officials will soon start requiring that developers use only prequalified consultants to prepare those massive reports.
DEVELOPMENTT: New rules draw fire from businesses, which may relocate projects.
City of L.A.'s new law on rental unit requirements might spur projects to move away.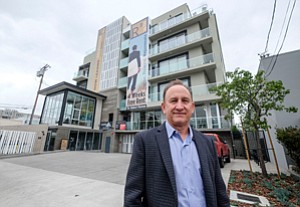 The California Supreme Court has rejected a bid by Mercury Insurance Group to charge customers for branding costs.
Cedars-Sinai Medical Center and Torrance Memorial Medical Center are forming an affiliation to share facilities and resources, the two institutions announced Wednesday.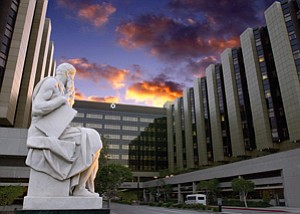 SHIPPING: Carson extends moratorium on new operations.
Carson and logistics firms have yet to map out a plan to balance business and residential issues.