Howard Fine
Reporter (Government & Energy)
Howard Fine is a 19-year veteran of the Los Angeles Business Journal. He has covered public policy issues, energy companies, transportation, economic development, banking and finance and various special assignments. He has won several awards, including Best Body of Work for a single reporter from the Association of Area Business Publications and Distinguished Journalist of the Year from the Society of Professional Journalists.
A Los Angeles native, Howard graduated magna cum laude with a bachelor of arts degree in English from Bates College in Lewiston, Maine. Howard obtained a master of science degree in journalism from Northwestern University's Medill School of Journalism in Evanston, Illinois. Prior to joining the Business Journal, Howard spent seven years as Staff Reporter at the Orange County Business Journal and before that, as Orange County Bureau Chief for City News Service.
Regulation and Policy is a biweekly column that keeps business leaders apprised of new city, county and state regulatory issues that may affect their businesses.
Recent Stories
Los Angeles International Airport's passenger traffic surged 5.6 percent in May, despite the largest series of airline terminal relocations in U.S. history.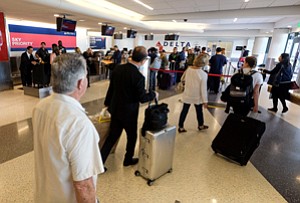 The Los Angeles City Council on Tuesday unanimously approved the construction of the $1 billion Lucas Museum of Narrative Art in Exposition Park.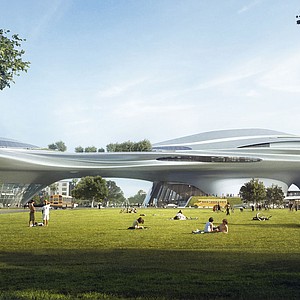 L.A. solar developer PermaCity Inc. has completed the world's most powerful solar rooftop generating project in San Pedro, company and L.A. city officials announced Monday while touring the facility.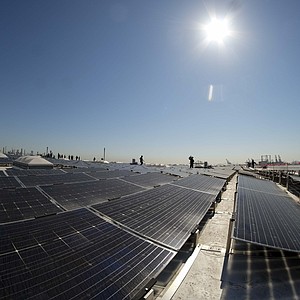 Los Angeles vehicle donation charity People's Choice Charity has been ordered to shut down and pay at least $30,000 in penalties, California Attorney General Xavier Becerra and Los Angeles County District Attorney Jackie Lacey announced Monday.
The city of Los Angeles is moving to shut down a Boyle Heights construction and demolition debris company after a giant mound of trash onsite caught fire and smoldered for six weeks last fall, City Attorney Mike Feuer announced Friday.
Companies such as Enterprise, Hertz, Avis ride jump in passenger traffic at LAX to higher revenue.
Rise in passengers at LAX has revved up revenue for rental car firms at the airport.
NONPROFIT: Central City Association board expands amid housing policy refocus.
Downtown's Central City Association expands board amid advocacy adjustment.
LEVIES: Councilman hopes to ease payment process by rescheduling date to April.
Los Angeles City Councilman Mitch Englander this month introduced a motion to lay the groundwork for synchronizing the payment of business taxes with federal and state taxes.
AVIATION: Airport leader in origin-destination travel
LAX hit a record high of 80.9 million passengers in 2016 as traffic continues to rise.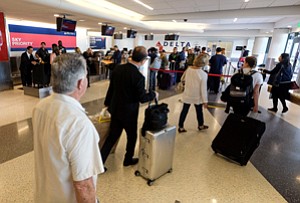 The Los Angeles County Metropolitan Transportation Authority board of directors on Thursday approved a $1.4 billion budget and related partnership agreements for an 11.5-mile extension of the Foothill Gold Line light rail route from Glendora to Claremont.