ENERGY: Eagle Crest's land offer could improve desert venture's prospects
Eagle Crest seeks to gain ground on its storage project by giving land to the National Park Service.
President Donald Trump's decision to abandon the Trans-Pacific Partnership could affect the Port of Long Beach's ability to reduce its trade imbalance, Interim Chief Executive Duane Kenagy said Wednesday.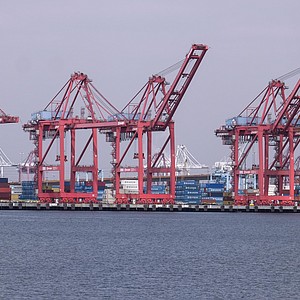 Following its sale last week to a Canadian clothing manufacturer, American Apparel began laying off about 2,400 employees in Southern California, Reuters reported Monday. The majority were at the company's downtown headquarters.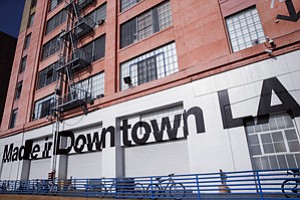 Faraday Future said that 64,124 reservations were placed for its FF 91 electric SUV within 36 hours of the vehicle's unveiling at the Consumer Electronics Show in Las Vegas.
Glendale cannabis consultancy Siva Enterprises has seen business light up after passage of Proposition 64.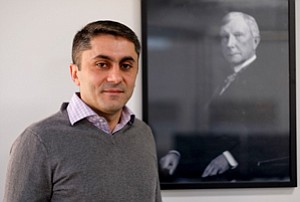 TRANSPORTATION: Bike shops position once niche items to power up sales.
Local dealers are gearing up to ride an increased interest in electric bikes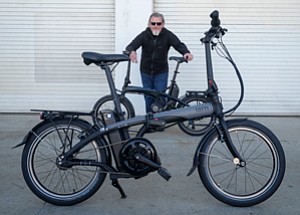 DEVELOPMENT: Fate of EB-5 has projects mulling financing.
Projects are hesitant to build on the uncertainty facing the EB-5 green card program.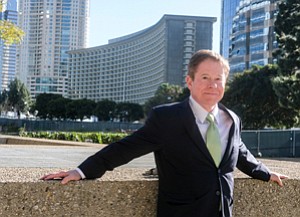 A joint venture team including L.A.'s Aecom Technology Corp. has been awarded a contract for part of the decommissioning process of the shuttered San Onofre nuclear generating station in northern San Diego County.
SpaceX weighs in with Falcon Heavy as low-cost satellite launch option
SpaceX hopes to tip the scales in the launch market with its Falcon Heavy rocket.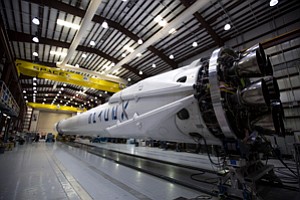 The effects of the Hanjin shipping line bankruptcy continue to roil the county's ports as cargo container traffic rose 24 percent last month to record levels at the Port of Los Angeles, but fell 14 percent at the Port of Long Beach, both ports reported Wednesday.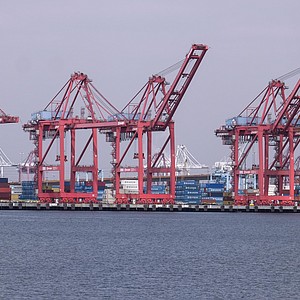 INTERNET: Engaged Online
Floravere looks to retailor the wedding dress business through online sales.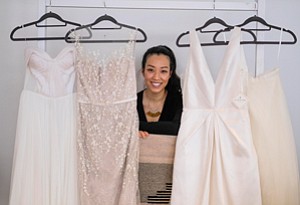 FASHION: Good American sews up backing for jeans from Khloe Kardashian.
Los Angeles is a haven for denim labels, and one newly launched brand is already breaking the mold.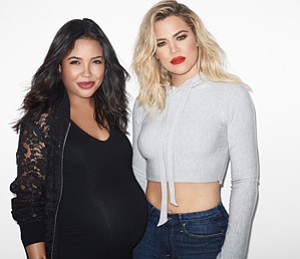 REAL ESTATE: Oracle pays up for Santa Monica office.
Software giant Oracle increases footprint with record Santa Monica office deal.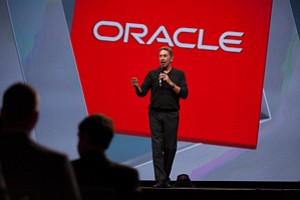 FOOD: Facility operators look to feast on expansion as businesses get cooking.
A boom in cooking ventures has commercial kitchen operators whipping up expansion plans.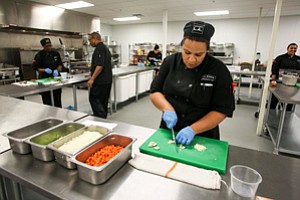 AEROSPACE: SpaceX sees Earth-encircling system beaming internet globally.
Apparently, Elon Musk's November wasn't busy enough.