Long Road for Short Videos
MEDIA: Fiction Riot looks to make name in nascent market
Friday, January 11, 2019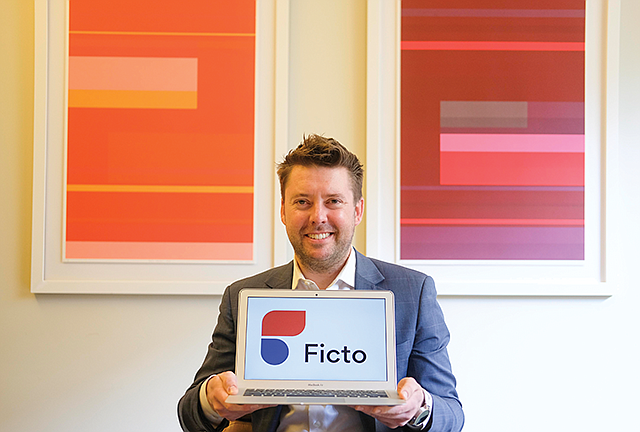 The market for commercial short-form video is still developing, but companies are rushing to figure out a formula to monetize the genre.
The name brand so far has been Jeffrey Katzenberg's short-form video platform Quibi, but other outfits are emerging, including one new company that claims it will beat Quibi to market.
Fiction Riot, a business started by former United Talent Agency and Endeavor literary agent Mike Esola, will, like Quibi, sell a mobile phone app in which users pay a monthly subscription and gain access to a library of original, professionally produced videos that run for less than 10 minutes.
Esola said Fiction Riot's Ficto app will launch in April. Hollywood headquartered-Quibi plans to launch its app in the spring of 2020, according to a Quibi spokesman.
Fiction Riot has not provided an app template, and the 10-month-old company is green in other respects, including the lack of a physical headquarters.
Fiction Riot is incorporated in West Hollywood – home to Esola, and it has used temporary office space in Beverly Hills and Sawtelle.
Still, the company has finished production on two series and hammered out deals on future projects.
Fiction Riot's potential emergence has sparked the question among Hollywood dealmakers if similar startups will take flight, or if the barrier to entry in churning out polished mobile video content is too great.
"I'm bullish overall on the short-form, subscription model," said Jody Simon, an entertainment transactions lawyer at Fox Rothschild. "But it's a relatively untested platform."
Production plan
The bet made by both Fiction Riot and Quibi is that smartphone users will give sustained attention to – and pay money for – professionally made content if the content is just a few minutes long.
Quibi and Fiction Riot each say they will offer a two-tiered subscription plan, in which the app without ads will cost a couple of dollars per month more.
The app without ads is $6 a month for Fiction Riot and $8 a month for Quibi.
Katzenberg, the former chief executive of DreamWorks Animation, announced in August $1 billion in startup financing for Quibi, including money from each of the major motion picture studios. The money was raised through Katzenberg's WndrCo Holdings vehicle.
Fiction Riot, meanwhile, is so far financed mostly by debt, namely convertible notes and simple agreement for future equity, or SAFE, notes.
In terms of building a library of content, Esola, the former book agent, has one main idea – securing licensing deals for New York Times bestsellers.
Prev Next