Print Pubs Can Pot Ads
MEDIA: Most papers shy away from cannabis dollars
Friday, January 4, 2019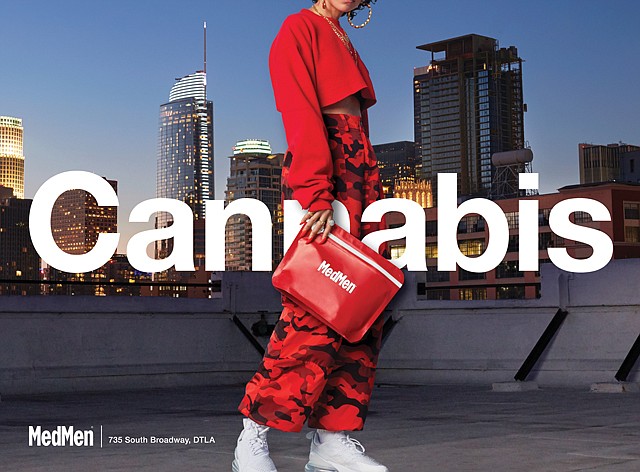 Sunset magazine has suffered a drop in advertising revenue, a decline big enough to help cause layoffs and a headquarters move to a temporary, shared office space.
To offset the revenue drop, Sunset publisher Michael Reinstein is hunting for new ad revenue sources for the company's print magazine and website.
One place he isn't looking for ad dollars, however, is the newly legal California marijuana industry.
"Sunset is currently not accepting advertising from marijuana companies, and I don't ever see it on the horizon," said Reinstein, chief executive of Beverly Hills-based private equity firm Regent, which owns Sunset.
Sunset, Reinstein added, works with brands that "absolutely do not want the affiliation with cannabis."
Sunset's apprehension about marijuana ads is in line with many other Los Angeles area newspapers and magazines.
At first glance, print media and marijuana ads would seem to be a match made in heaven.
The print industry is struggling for advertising dollars, with advertising revenues seeing a year-by-year 10 percent decline, according to Pew Research Center.
The marijuana market, meanwhile, is trying to get the word out about their new, legal industry.
The legal marijuana industry was slated to generate about $10 billion in 2018 U.S. sales, per Statista Inc., with some market analysts predicting $50 billion in annual revenue within the next decade.
But legal concerns, plus a fear the ads will send the wrong message, has some publications turning away marijuana advertisements.
Publications' preference
Many local publications have done little to tap into marijuana advertising revenue.
The Los Angeles Times "has run a limited number of advertisements for marijuana, following legal and ethical guidelines," spokeswoman Hillary Manning said.
Southern California News Group, which runs 10 local newspapers including the Los Angeles Daily News, does not accept cannabis advertising, according to spokeswoman Caroline Wong, though it will "consider cannabis-related products such as oils on a case-by-case basis."
The Hollywood Reporter ran advertisements for Culver City-headquartered marijuana dispensary MedMen Enterprises Inc., but it backed away from the ads amid legal concerns.
MedMen is perhaps the most prolific marijuana advertiser in Los Angeles, with a fast-growing ad budget.
The dispensary spent $4.8 million in sales and marketing in just the third quarter of 2018, according to its public filing.
Its ads are often wrapped-around the LA Weekly and adorn other local publications including Los Angeles magazine.
But MedMen ads are not in more widely circulated publications, which Mark Bartholomew, an advertising law professor at the University of Buffalo, attributes to fears the ads might alienate readers.

Prev Next