L.A. RISING
Chinatown: Ripe for New Round of Development
Friday, September 28, 2018

Chinatown, replete with neon-laced pagoda-style buildings, art galleries and cultural festivals, has long been popular for dining, shopping and filming, including scenes from the classic 1974 Jack Nicholson film bearing the neighborhood's name, among others.
These days, it's real estate investors – particularly those who may have been priced out of downtown's other submarkets – who are drawn to it.
They see Chinatown as ripe for development based on its central location in the city and transportation links. The area is accessible without a car, thanks to its station on the Los Angeles County Metropolitan Transportation Authority's Gold Line. Nearby Union Station also is a major transportation hub.
Investors have proposed at least half a dozen real estate projects in the Chinatown area, including the long-planned College Station project for 750-plus apartments across six, five-story structures near the Chinatown Metro station.
Some projects would replace existing structures; others, such as the Capitol Milling Co. project, are adaptively reusing them. The new apartments underway at 849 N. Bunker Hill Ave. are built on once-vacant lots.
DRAWING DOLLARS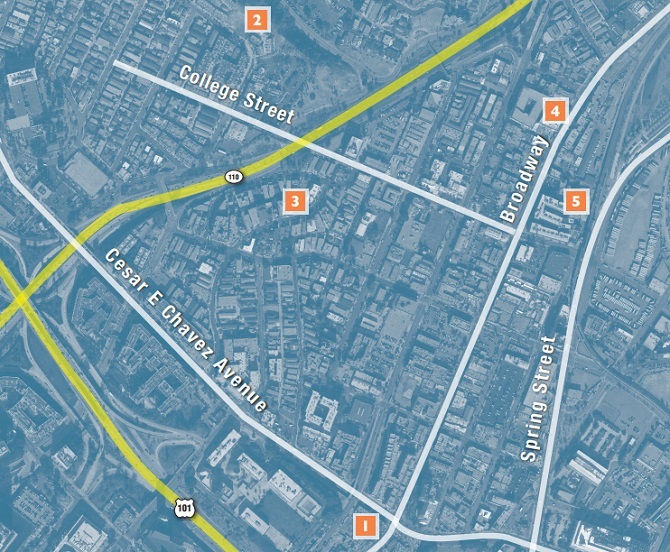 The developments profiled here highlight growing developer and investor interest in Chinatown and its adjacent areas. Westside-based Pacshore Partners and Canyon Partners Real Estate of Century City are building 45,000 square feet of creative office space with retail at 977 N. Broadway. Capitol Milling Co., owned by the Riboli family, which also owns the nearby San Antonio Winery, is an adaptive reuse of a late 19th century building that will be transformed into office space and restaurants. The current interest in Chinatown is, in part, a spillover from downtown Los Angeles, the busiest submarket for multifamily construction in Los Angeles County, with more than 6,000 new units underway at midyear, according to CoStar Group Inc.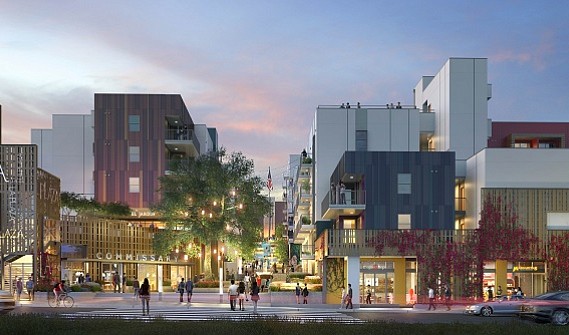 1.) LA PLAZA CULTURA VILLAGE
LOCATION: 555 N. Broadway, 555 N. Spring St.

DESCRIPTION: Two buildings, five and eight stories in height, with 355 residential units, 43,000 square feet of ground-floor retail and restaurant space, multiple roof decks, dog park, fitness center and swimming pool.

DEVELOPERS: Trammell Crow Co., High Street

Residential, Cesar Chavez Foundation

ARCHITECT: Johnson Fain

ESTIMATED COST: $160 million

ESTIMATED COMPLETION: Summer 2019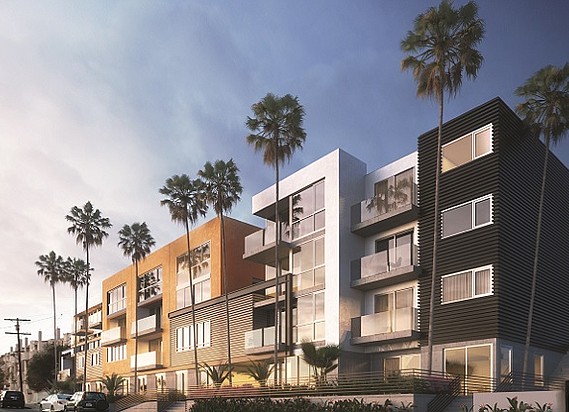 2.) 957 FIGUEROA TERRACE
LOCATION: 957 Figueroa Terrace

DESCRIPTION: Four-story hillside building of 28 condominiums with one affordable unit reserved for disabled persons, and a basement parking garage.

DEVELOPER: Frost Chaddock Developers

ARCHITECT: Reed Architectural Group Inc.

ESTIMATED COST: NA

ESTIMATED COMPLETION: December 2019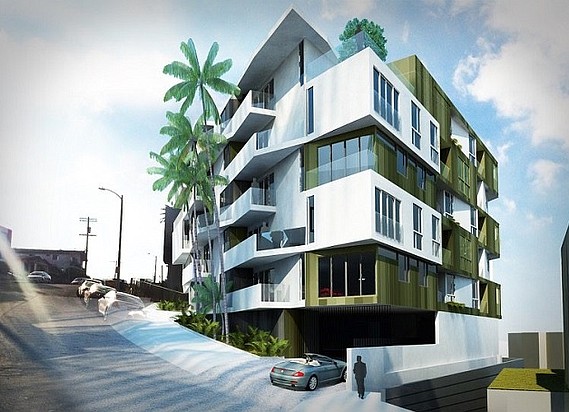 3.) 849 N. BUNKER HILL AVE.
LOCATION: 849 N. Bunker Hill Ave.

DESCRIPTION: Five-story, 37-unit apartment building with two levels of subterranean parking. Some units will be reserved for low-income tenants.

DEVELOPER: Bunker Heights

ARCHITECT: Labyrinth Design Studio Inc.

ESTIMATED COST: NA

ESTIMATED COMPLETION: December 2019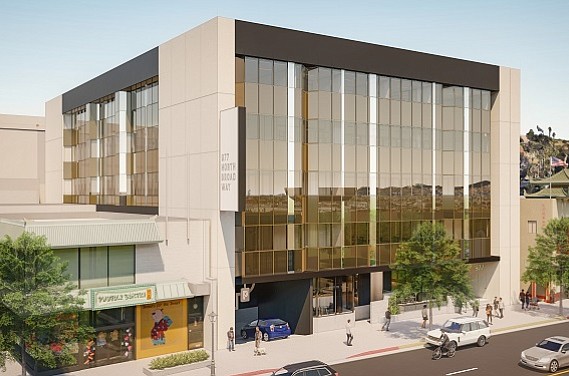 4.) 977 N. BROADWAY
LOCATION: 977 N. Broadway

DESCRIPTION: 65,000-square-foot building with 10,000 square feet of ground-floor retail space and 45,000 square feet of creative office space.

DEVELOPER: Pacshore Partners, Canyon Partners Real Estate

ARCHITECT: Oonagh Ryan Architects Inc.

ESTIMATED COST: NA

ESTIMATED COMPLETION: December 2018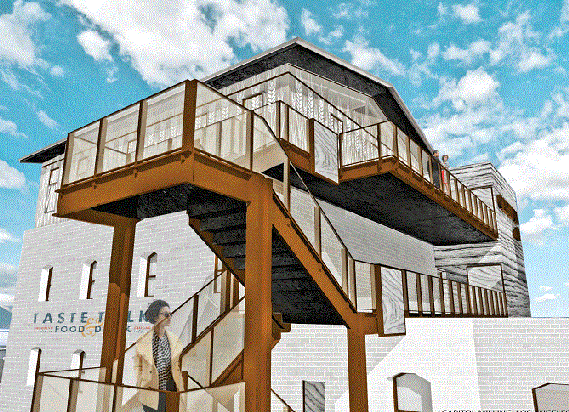 5.) CAPITOL MILLING CO.
LOCATION: 1231 N. Spring St.

DESCRIPTION: Adaptive reuse of five buildings dating from 1881 into 60,000 square feet of creative office space with outdoor patios and 10,000 square feet of retail and restaurants.

DEVELOPER: Riboli Family

ARCHITECTS: Workshop Design Collective (design), Frank Martinez (executive)

ESTIMATED COST: $13 million

ESTIMATED COMPLETION: February 2019