Inflection Point on Homelessness
Time for "collective and unified action" including from businesses
Friday, September 28, 2018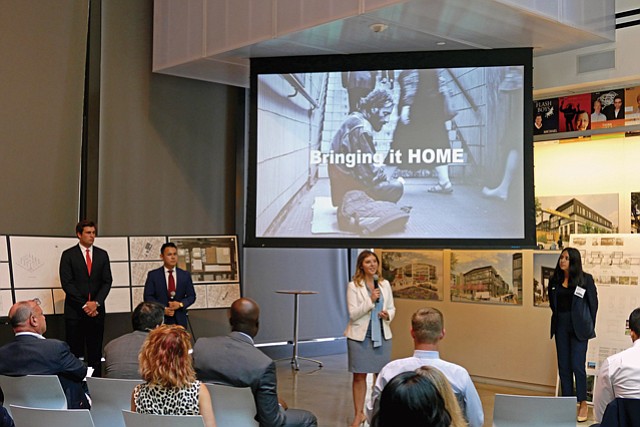 My brother Steven was a vibrant young man growing up – athletic and smart and full of potential. We shared a room and were very close.
Unlike myself, who went to USC and stayed in Los Angeles, Steven moved around a lot as an adult. First, he joined the Army. After he completed his service, he worked for the U.S. Postal Service, and from there it was job to job, eventually moving to Oregon.
Soon, we would hear less and less from him. It became clear he struggled, possibly with a mental disorder, perhaps with drugs. After many lost jobs and broken relationships, he ended up living on the streets.
My parents and my family took turns taking him in to try to help him get back on his feet. Then he would be off again, disappearing for months, even years – lost somewhere on the streets of Sacramento, San Francisco or who knows where.
Then one day, we got the call. He had been found dead next to his tent.
He was 48.
If you know me, then you know how much I love Los Angeles and Southern California. As an individual, it's my home; my wife and I have raised our family here. In many ways, this city and region have made me who I am today.
As a business leader, I have had the privilege and opportunity to lead more than 2,500 professionals across an area reaching from the Mexican border to Santa Barbara, even to Hawaii. Every day I get to talk with property developers, investors, entrepreneurs, policymakers, social services leaders and representatives of nonprofit organizations, as well as my colleagues.
During these conversations, I learn what inspires people and companies to move here, what they are looking for in neighborhoods. I gain insights into how our great universities and schools serve as magnets for talent, how our bold ideas and embrace of innovation have transformed industries and attract domestic and international investors to try to get a piece of the action.
I also hear about what drives them away.
The pace of change across our region is faster now than I've seen during my 35 years in business and has brought about some unexpected and unwanted consequences: grinding traffic, an overstretched infrastructure, lack of affordable housing and a high cost of living.
But the biggest hole in our boat is the number of homeless living on our streets.
For reprint and licensing requests for this article, CLICK HERE.
Prev Next