County Backs New Bioscience Hub
HEALTH CARE: Perception boost part of mission
Friday, September 7, 2018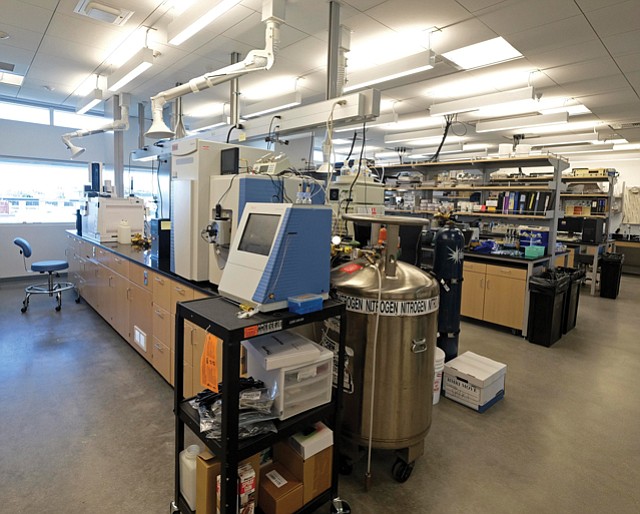 BioLA's backers say the new hub will aim to mobilize a diverse ecosystem of local universities, research hospitals, biomedical companies, trade groups, venture capitalists and government agencies.
Plans also call for the organization to help foster an infrastructure of bioscience clusters, parks and laboratories, while supporting science education, professional internships, equity funds, and the growth and retention of local startup firms.
"…We have all the building blocks for a thriving, growing, world-class life science hub," said Dina Lozofsky, executive director of Biocom L.A. "But we need a concerted effort to convene everyone to push it to the next level. To me, it comes back to having the U.S., and the world, know that we're as strong as we are."
Massachusetts model
A model for the new Los Angeles-based agency is the Massachusetts Life Sciences Center, a quasi-public agency founded by that state to boost its life sciences sector.
The Boston-area center has strategically funneled more than $700 million into the state's biosciences through a combination of grants, loans, capital infrastructure investments, tax incentives and workforce programs over the past 10 years.
The Massachusetts center has served as a booster to propel the development of new drugs, medical devices and science.
The results, according to a new study, include tens of thousands of new jobs, 3,200 internships at life science companies and a return of $1.67 to the local economy for each dollar invested.
"What it's done is taken an already robust life science ecosystem in Massachusetts and enhance it even further," said Ryan Helwig, a principle at TEConomy Partners, an Ohio-based research firm that conducted the study in Massachusetts as well as a recent study and the Los Angeles bioscience industry for Southern California Biomedical Council, another local trade group for life sciences.
"There's a lot going on in the life sciences in Los Angeles," Helwig added. "I'm always amazed it's not more on the national radar."
Local critics
Critics of the new public-private agency here say it will just add another bureaucratic layer to the advocacy of local trade groups, universities and research hospitals.
Some also expressed concern that its governing board might overlook top talent and enlist only companies that can afford to "pay to play." And, they say, Los Angeles won't have the same scale of financial backing for bioscience as Massachusetts.
Ahmed Enany, who helped found the Southern California Biomedical Council more than two decades ago to help promote biosciences and startup companies in the region, said the new agency also will duplicate existing bioscience news and information sites.
"I don't like the idea of pay to play," Enany, chief executive of SoCalBio, which will not be among the founding sponsors of BioLA. "It'll add another bureaucratic layer, another organization starving for operational funding, starving for air.
"And that creates unnecessary noise, and competition, for organizations like ours."
Prev Next