DOMINO EFFECT
Apparel manufacturers invest in digital wholesale site
Friday, October 5, 2018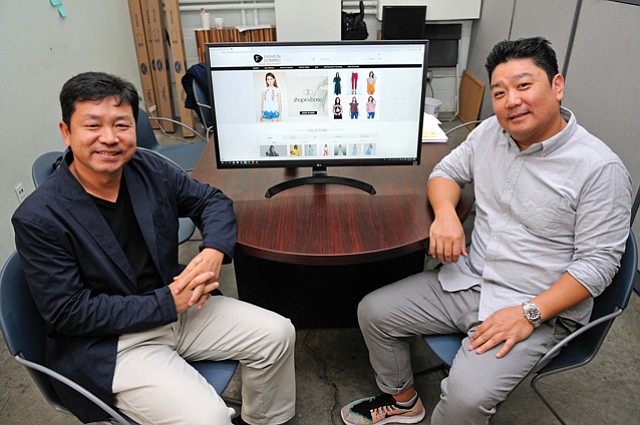 A group of clothing manufacturers in downtown Los Angeles have banded together to launch Fashion Domino, a wholesale online platform in an effort to embrace e-commerce as traditional purchasing methods for apparel-makers change.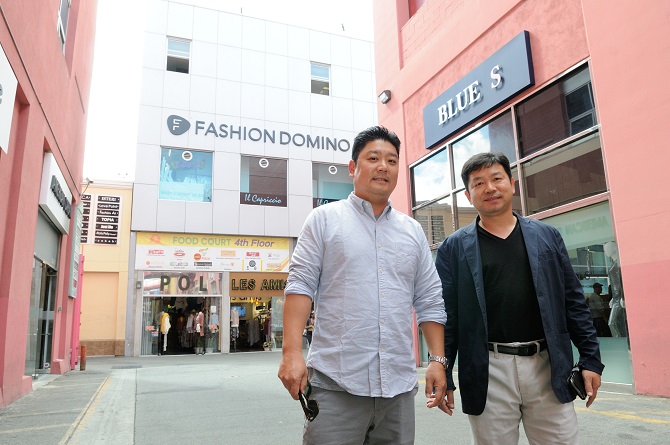 The 6-month-old website has raised $1 million in seed funding and counts more than 20 investors. About 130 vendors – who are required to have a business license and buy in wholesale quantities – have signed up for the service, according to Fashion Domino, which now counts nine employees.
All of the backers of the new company so far are members of the Korean-American Apparel Manufacturers Association, a trade group founded in the Fashion District in 1989. They say more and more storefronts, showrooms and tradeshows that have been long-standing staples of the wholesale apparel trade are seeing a decrease in foot traffic, causing a drop in sales for brands that don't adjust.
Fashion Domino isn't part of KAMA, according to Yul Kwon, a spokesman and consultant for Fashion Domino as well as a member of KAMA.
"We noticed a rising trend in wholesale B2B moving online," Kwon said of the trade group's members, who number at more than 1,000, according to its website. "(Fashion Domino) is the result of conversations we've been having among ourselves over the last two years about how to meet this industry need."
The answer, Kwon said, was an e-commerce website that evened out the playing field for manufacturers.
Investors
Some of Fashion Domino's investors include apparel business owners Peter Jung, of Kurve Inc., and Richard Jo, of Jostar. Apparel vendors include Doe & Rae, M. Rena Inc. and Paper Crane Wholesale, among others. The investor and vendor companies are all based in downtown Los Angeles.
Online business-to-business wholesale apparel sites aren't new. Downtown-based LA Showroom and FashionGo are direct competitors to Fashion Domino. Both have existed for almost two decades, and FashionGo has offices across the street from Fashion Domino's headquarters at 12th and San Pedro streets.
Fashion Domino hopes to stand out from its established competitors with more affordable services through the leveraging of KAMA's network, Kwon said.
The target customer base for the company is retailers in the apparel business that have online and brick-and-mortar operations. Fashion Domino vendors need to have a business license in order to sign up on the e-commerce site, Kwon said. This is to ensure the weeding out of resellers.
"Resellers buy from manufacturers and sell at wholesale," Kwon said. "For example, a reseller may purchase a basic T-shirt at $10 but sell for $20. Many times, the reseller sells more and makes more money."
For reprint and licensing requests for this article, CLICK HERE.
Prev Next