Trader Joe's Launches Podcast About the Grocery Store Chain
Tuesday, May 1, 2018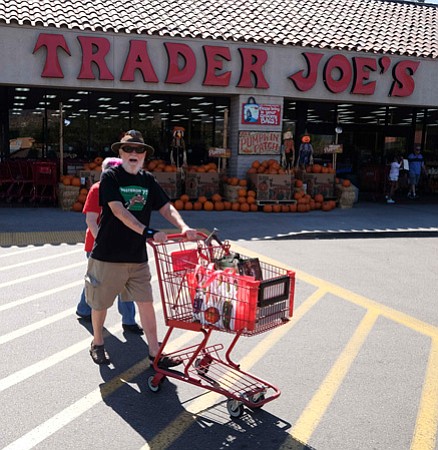 Monrovia-based Trader Joe's announced May 1 that they will do a five-part podcast "Inside Trader Joe's," which, "literally takes listeners inside the company for the scoop on what makes Trader Joe's – Trader Joe's," according to the announcement.
The podcast is billed to feature company Chief Executive Officer Daniel Bane and other management, "open up about the way the retailer does business, what sets it apart from other grocers, where and how it discovers its products and what customers can expect in the future."
Featured stories will include, "what saved the retailer from going out of business and how a customer helped change the way Trader Joe's bananas are sold," according to the press release.
The podcast is featured on the company's website, and available, "wherever you get your podcasts."
The podcast is arguably a sharp turn for Trader Joe's public relations. Dating back to a 2010 Fortune magazine profile, Trader Joe's has a reputation as a secretive company that has revealed little about how it has grown in an otherwise struggling supermarket industry.
"Providing information to our customers has always been an important part of what we do," said Trader Joe's spokesperson Kenya Friend-Daniel. "Inside Trader Joe's has allowed us the air – literally – to delve a little deeper into our story and to answer the questions our customers have asked of us, in our own fun and interesting way. It's a good start to a conversation we hope to continue."
Media and entertainment reporter Matthew Blake can be reached at 323- 556-8332 or mblake@labusinessjournal.com
For reprint and licensing requests for this article, CLICK HERE.