Port of Los Angeles to Get a $130M Container Staging Hub
Project will be able to handle 3,500 daily truckloads
Friday, March 30, 2018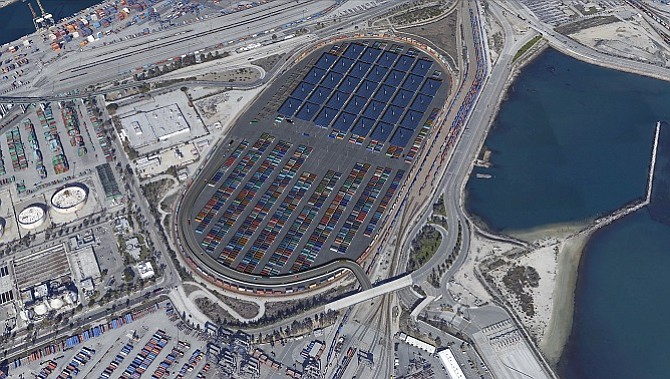 Macquarie Principal Finance, a subsidiary of the Australia-based financial services firm Macquarie, has agreed with the Harbor Performance Enhancement Center, a public-private partnership, to provide funds for the $130 million development of a 5.5 million-square-foot container staging hub on Terminal Island at the Port of Los Angeles.
The project will get built on 110 acres of land that currently is fallow and when completed shall take 3,500 daily truckloads from nearby container terminals to the HPEC staging area, HPEC said in a statement.
The project is expected to increase efficiency at the port, which along with the Port of Long Beach, supports 42 percent of all U.S. imports, HPEC said. It promises to provide truckers the ability to pick up containers around the clock, meaning potentially lower costs for shippers, according to HPEC.
Jonathan Rosenthal, HPEC's founder and chief executive officer, said in a statement that the development "presents a truly unique opportunity to make the San Pedro Harbor the most competitive gateway for transpacific freight while reducing community impacts of the nation's most important artery."
Real estate reporter Ciaran McEvoy can be reached at cmcevoy@labusinessjournal.com or (323) 556-8337.
For reprint and licensing requests for this article, CLICK HERE.